How to address Microaggressions

Curious how to create an environment where all employees feel safe, supported, and included? Create a culture where individuals can bring their full authentic selves to work?
The 'Power of Language' program series, provides participants a deeper understanding and awareness of their own dimensions of diversity, how to recognize micro-messages, and teaches a model to interrupt microaggressions. It is the ideal approach to ignite your organization's D.E.I.B. initiatives.
The program educates and empowers participants to recognize the impact of language, encourage a commitment to allyship, enhance understanding of intersectionality, and create a strong culture of inclusivity, equity, and belonging. Power of Language consists of three customized workshops, facilitated over a four-to-eight-week period.
Session #1: Understanding Dimensions of Diversity
Session #2: Identifying Microaggressions
Session #3: Interrupting Microaggressions
To learn more about this powerful program contact Saterman Connect at: hello@satermanconnect.com or use this link to access more information on our website
M
---
Navigating Awareness-Heritage Months

Looking for resources to help you recognize and celebrate The Jewish High Holidays and Hispanic Heritage Month?
September is a busy month, and we have two Resource Guides for you to access and share with your teammates, colleagues, friends, and family.
Jewish High Holidays: Sept 8 and 16th
The High Holidays (download PDF) are religious traditions celebrated by Jewish people all over the world. Rosh Hashanah and Yom Kippur are, considered to be, two of the most important Jewish holidays observed. Rosh Hashanah (Sept 8-9) translates as "head of the year" hence this is the Jewish New Year. Yom Kippur (Sept 16) translates into "Day of Atonement."
Hispanic Heritage Month: Sept 15th – Oct 15th
Hispanic Heritage Month (download PDF) is an official celebration of American Citizens whose ancestry traces back to Spain, Mexico, Central America, South America, and the Caribbean. This month celebrates "the generations of Hispanic Americans who have positively influenced and enriched our nation and society"
Stay tuned for our October Awareness Month Resource Guide launching in October.
---
Diverse Voices
In times of uncertainty and complexity, leadership is more important than ever. Join Diverse Voices live every Wednesday at 12:15 EST to listen to our exclusive interviews with leaders making the world a better and more understanding place. In August/September we brought our listeners speakers who are passionate about all aspects of coaching and talent engagement. These include: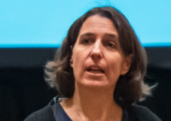 Deb Elbaum, focused on "Asking intentional questions for more productive conversations." The Harvard trained executive coach discussed how to be intentional with your words, from a science perspective.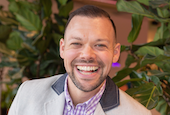 Travis Mears of Imperative spoke about how the latest neuroscience teaches us how to create cultures of ownership and belonging. Check out "Developing Future-Ready Skills With Peer Coaching."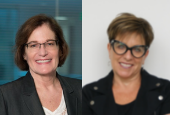 Hiring and engagement challenges are reshaping the talent marketplace. In "Maximizing the Power of Relationships in Hybrid Workplaces" Sally Whitney & Nettie Nitzberg discuss what HR leaders are learning and how organizations can attract, retain, and grow their talent.
---
Next Generation

Our updated website is live featuring new workshops and programs focused on D.E.I.B., Leadership, and Skill development. Best of all, meet our community of trusted and talented partners.
We practice what we preach by connecting with a wide range of individuals and organizations who make a positive impact on our world. We have expanded our About section to include our Trusted Global Partners and Affiliations and showcase the relationships that help us through collaboration and partnerships, and bring added value to our clients.
Secondly, we have added Our Workshops showcasing new workshops and programs in: D.E.I.B., Leadership, and Skill development.  
Due to the struggles in connecting new hires in a remote and hybrid work environment we have developed the Get Connected networking event. Our Tell, Teach, Coach program encourages participants to explore the importance of coaching and the outcomes of being a great coach. The Creating Belong and Inclusion in a Hybrid Workplace learning lab  is where participants engage in a variety of brainstorming activities, discussions, and small group exercises to create their own solutions for thriving in a hybrid workplace. Visit Our Workshops page for details of the programs we offer.