Coaching & Consulting Services
Coaching = An investment in your people.
Bringing in a professional coach is a smart path forward to unlock the potential observed in your leaders.
Coaching & Consulting Services.
Our certified coaches bring years of experience and can provide support and guidance. Empower and take your leaders to the next level.
Executive-Leadership Coaching.
Executive Coaching is a company's investment in growing and developing its existing and upcoming senior leaders.
Don't see what you need on the list?
Reach out and share what you need so we can make it happen.
At Saterman Connect we believe in the power of a team. No one person can do it all. We also know the coaching experience is personal and finding the right coach to support you and your journey is critical. This is why we've pulled together a team of coaches to ensure we meet the needs of our clients wherever they are in their coaching journey.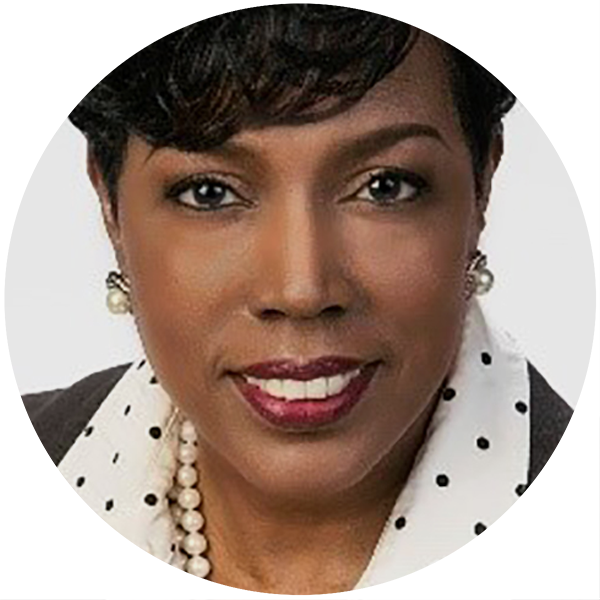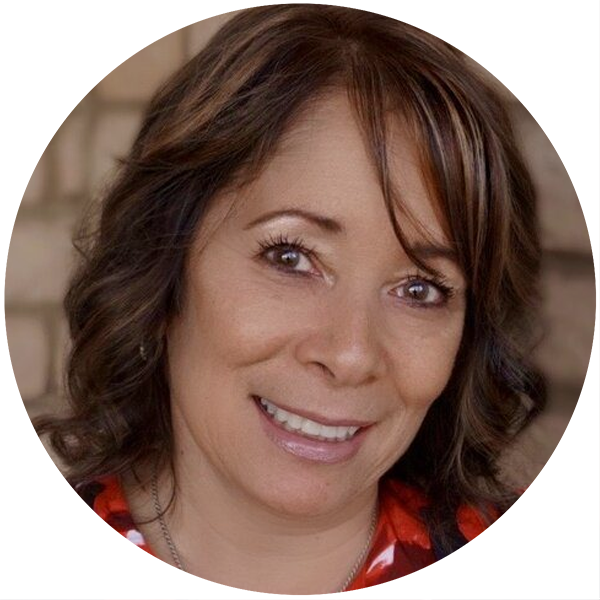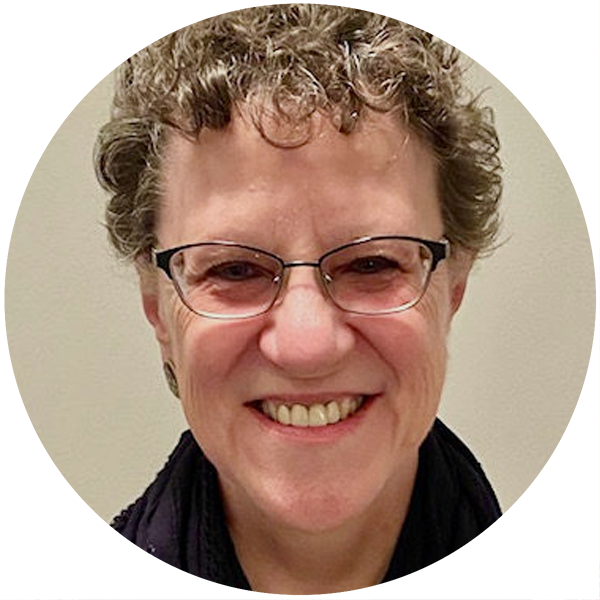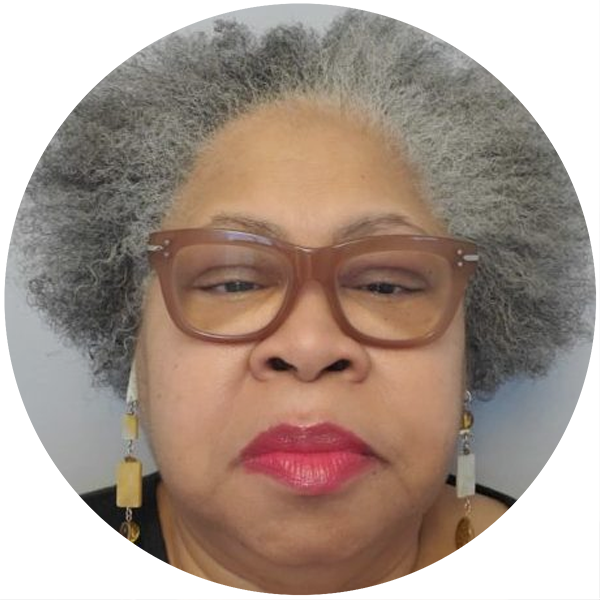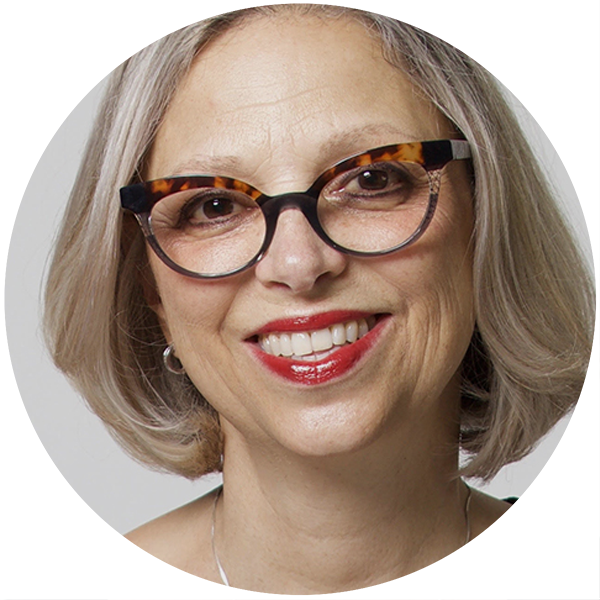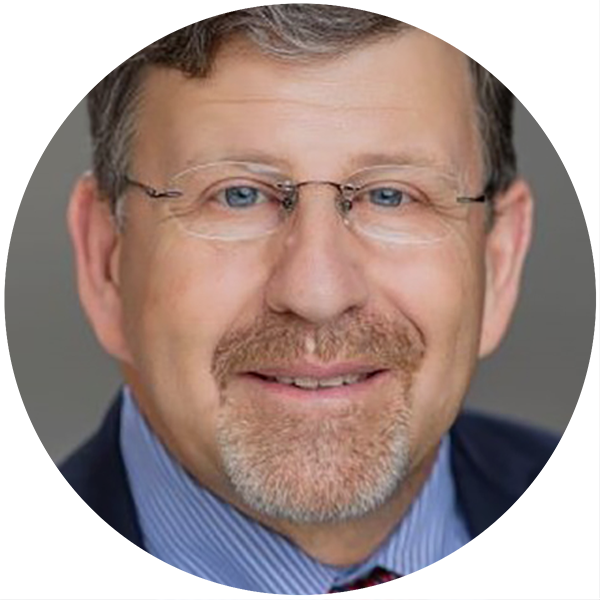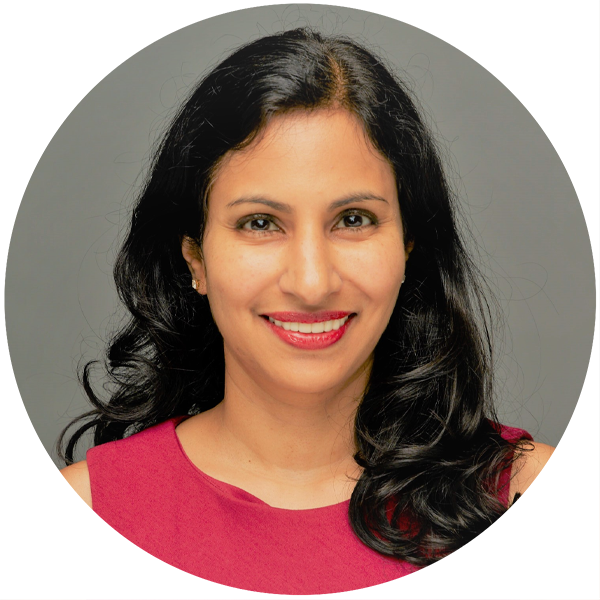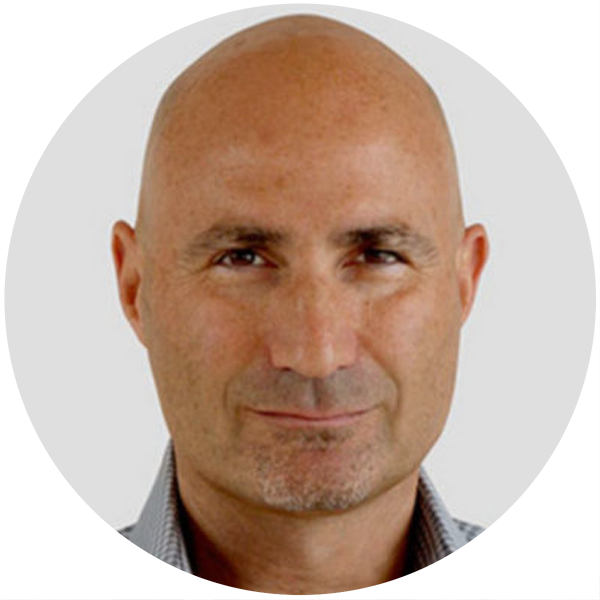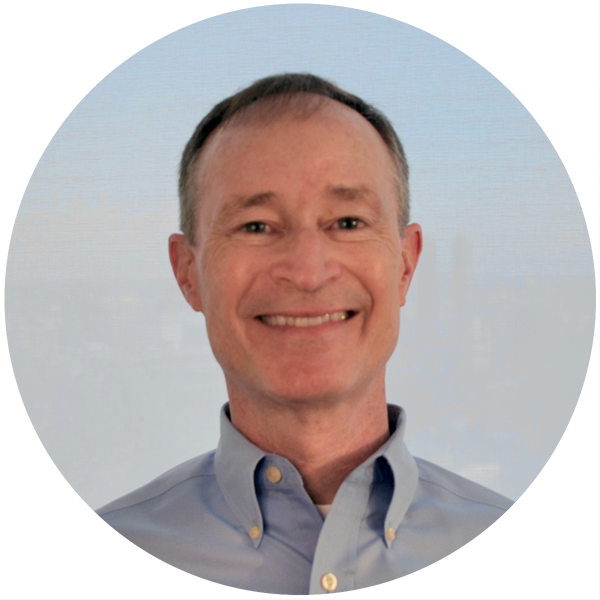 Executive Coach
Mark Ansorge [he/him]
Mark's passion is empowering leaders to create goals that support their ongoing growth and leadership journey.  As they navigate that journey, clients better understand how they are perceived by others, how that perception aligns with their perception of themselves, and how evolving may yield more effective leadership and stronger performance.
Mark is particularly skillful at delivering the critically important "wake-up calls" that can be found in 360 feedback reviews.  He is also a reflective listener who can help executives articulate their goals and create a realistic and specific plan to achieve them.
Coaching executives at all levels, Mark has particular expertise in professional services organizations, media and entertainment companies, and c-suite positions. He is also skilled at helping aspiring and emerging leaders develop their own unique approach to effective leadership.
Mark has held senior executive positions in a range of organizations – as a lawyer at a large law firm, an in-house lawyer, an HR executive at a financial services company, and as Chief Human Resources Officer at both at a global music company and at a large law firm. He has years of experience in the C-suite and working with the board of directors of a public company. His experience includes leading teams of all sizes, and coaching employees at all levels in overcoming obstacles and becoming effective team players.
Mark has a bachelor's degree in Industrial and Labor Relations from Cornell University, a law degree from Boston University Law School, and a certificate in professional coaching from iCoachNY and Baruch College, Zicklin School of Business.
Mark serves as a volunteer executive coach for a well-known national non-profit organization. He lives in Brooklyn with his wife and family.
Executive Coach
Toni L. Booker [she/her]
Toni is a consultative coach who changes the way leaders show up.  She brings an extensive background as a business partner and trusted advisor with progressive roles in human resources across multiple industries. Toni's senior leadership and industry experience affords both insight and understanding of what it takes to lead at the top with the ability to facilitate lasting change.
Successful outcomes from coaching and consulting include:
• Strategic thought partnership to ensure achievement of leader and organizational goals
• Maximized leadership strengths
• Heightened self-awareness and positive behavior change via guided discovery and constructive feedback
• Enhanced executive presence with improved political savvy and navigation of corporate relationships
• Seasoned HR leadership for major change initiatives
• Team facilitation to drive effectiveness, decision-making and collaboration
Toni brings a diverse and global career in organizations large and small. She has been recognized for change leadership, organizational transformation and building high-performance human resources teams.  Her strength lies in broad experience and building rapid credibility to successfully partner with senior leaders. Proven success can be found in client achievement of organizational goals, optimized individual potential and clients' transition to more senior roles.
Inspired by a commitment to coaching women and other under-represented leaders, Toni's practice includes coaching to navigate corporate landscapes, grow skills to advance to the next level, and pivot for career change when needed.  She also serves as a Senior HR consultant on organizational transformation initiatives.  Most recently, she has facilitated workshops on anti-racism, allyship and inclusion.  Coaching and consulting clients include those in professional services firms, healthcare, banking, manufacturing, publishing, academic and faith-based organizations.
Prior to consulting, Toni served as Chief Human Resources Officer for a 10,000-employee health care system in Western New York where she introduced executive coaching, advised executive leaders and drove leadership development programs for high-impact culture change as a member of the Executive Team.  She previously held influential roles as a people strategist with Time Warner Inc., The Worth Collection, Citigroup, Bankers Trust and Electronic Data Systems.
Volunteering her talent and expertise has been a passion throughout Toni's career. She has been active in community workforce development programs, scholarship, and youth enrichment causes.  She served as a founding board member for The Buffalo Arts and Technology Center and as Board Chair for JazzReach, Inc. in New York City.
Toni received a Bachelor of Arts degree in Psychology with concentrations in Sociology and Black Studies from Swarthmore College.  She holds a professional certification in Executive Coaching from Baruch's Zicklin School of Business and a certification in Managing Health Care Delivery from the Executive Leadership Program at the Harvard Business School.  She is also certified in Hogan Assessments.
Toni is a native New Yorker, enjoys world travel and currently resides in Newark, Delaware.
Transgender Insights Coach
Irene Brank [she/her]
When it comes to advocacy for the Transgender Community, Irene Brank is a compelling force. She describes her work as equal parts storyteller, speaker, consultant, and advocate for the transgender community; she believes in changing humans one story at a time. As Transgender Insights Coach she specializes in transgender education, transition-at-work consulting and defining gender transition policies, procedures, and practices in the workplace. Her work reflects her deep personal commitment and unique insights, which enable a deeper connection with trans communities.
At Saterman Connect, Irene specializes in:
Supporting Organizations to deepen their internal commitment to support transgender employees
Workshops, training, and education
Transgender coaching – Irene consults with individuals in the workforce who are transitioning
 Evolving the workplace to support transgender employees and their coworkers
Irene's passion for transgender equity is personal. She often partners with her transgender daughter, Samantha, who promotes change as a transgender advocate, social media influencer, and content creator. Irene began advocating for the transgender community and incorporated it into her professional work in Human Resources. She strives to provide support and love to transgender people and their loved ones.
Irene is a dynamic Operations and HR executive with three decades of experience in energizing, motivating, and transforming organizations. As the lead of a Learning and Performance Team at a Massachusetts based insurance company, Irene was uniquely prepared to partner with the firm's Business Resource group in the development of policies and curricula for the Pride BRG Transgender Liaison & Gender Transition Partner roles, both of which she fills today. Irene is a frequent speaker for corporations and non-profit events. She has worked with financial and insurance companies to make policies and practices that will create a safe and welcoming space for trans individuals.
Irene's work has been featured in Business Equality Magazine, the Worcester Regional Chamber of Commerce, and Telgram.com (Worcester Telegram & Gazette). She is SPHR-certified, holds a B.A. in Accounting and Business Management from Assumption College, and earned a Diversity and Inclusion Certification from Cornell University. She and her husband reside in the Greater Boston area.
One of her favorite quotes is by Federico Moro and speaks to the essence of her narrative work.
"Simplifying always wins over-complicating." 
Executive Coach
Deb Elbaum, MD, PCC [she/her]
Deb is an executive and leadership development coach who equips leaders to think and communicate clearly, confidently, and purposefully. A trained physician and founder of a healthcare writing company, Deb's approach combines applied neuroscience, embodied leadership, and measurable action planning. She equips her clients for success by building their internal awareness and strategy toolkit so that they can quickly increase their external impact, interpersonal effectiveness, and leadership presence.
Successful outcomes from coaching include:
Increased effective thinking, planning, and visioning
Increased self-awareness of undermining thoughts and behaviors, and shifting those into intentional leadership impact
Clear and confident communication, for building relationships, creating consensus, and sharing feedback effectively
Increased resilience and stress management strategies for leaders, teams, and organizations
Advancement of women leaders through building confidence, defining career goals, and stepping into authentic leadership
Increased coaching and mentoring skills of leaders
Deb partners with C-suite, senior, and emerging leaders in the US and internationally in biotech, pharma, healthcare, academia, tech, and nonprofit organizations. She focuses on building leaders' capacity to better manage daily and ongoing challenges – including creating strategic plans, making high-stakes decisions, communicating successfully, managing priorities, and inspiring teams to achieve their goals. With better leadership flexibility, more thoughtful communication patterns, and fewer instances of reacting emotionally, leaders become more strategic and focused, more easily creating cultures of innovation and inclusion.
Deb is committed to her clients' well-thinking and well-being, to help them lead from their values and purpose. She is known for her positive energy and ability to ground personal growth in science. Her clients appreciate her ability to carefully listen, quickly reframe, and hone in on the heart of the matter. They learn how to identify blindspots that are holding them back, so that they can build new brain pathways to cultivate their authentic leadership, manage stress, and shift behaviors so they feel more purposeful, balanced, and productive.
Deb is also committed to advancing women leaders. She's actively engaged with organizations who further this mission, including Chief and Athena Alliance. A former faculty member of Linkage's Women in Leadership Insititute, she's spoken at women's conferences including the Maine Women's Conference and Bryant University Women's Summit.
Deb received her MD from the University of Pennsylvania and her AB in Psychology from Harvard University. She's a Certifiied Professional Co-Active Coach (CPCC) through Coaches Training Institute and a Certified NeuroTransformational Coach (CNTC) from BeAbove Leadership. She holds the Professional Certified Coach (PCC) designation from the International Coach Federation. Deb is certified in mulitple 360 tools, including the Leadership Circle Profile. She is trained in Reiki and Energy Medicine, which informs her holistic mindset around well-being.
Deb enjoys writing and recording episodes for her podcast In the Right Direction and exploring beaches across the country. She lives outside of Boston, MA, with her family.
Executive Coach
Liz Fitzgerald [she/her]
Liz Fitzgerald is an expert in organizational development, change management, and quality improvement. During the past 30 years, working with top executives, Liz has fine-tuned her expertise in coaching, facilitating, and leading organizations through complex change.
Currently, Liz is using her wealth of experience and expertise, taking people from where they are today to where they want to be in the future by "aligning leaders and teams." This is done through collaborative interventions focused on improved performance and increased business results while strengthening her client's internal capability.
Prior to coaching, Liz was Director of Change Management and Continuous Improvement at Delta Air Lines where she led their corporate-wide effort to redesign the training organization and associated training processes which were targeted to 75,000 world-wide employees. The results of this innovative re-engineering led to Delta being named one of Training Magazine's "Top 50 Training Organizations." In addition, Liz created and implemented Delta's first-ever change model, as well as leading change efforts for key strategic initiatives, such as SAP, Customer Commitment, and Service Recovery.
Liz is a Registered Corporate Coach with the Worldwide Association of Business Coaches and an experienced practitioner of General Electric's well-known Change Acceleration and Work-Out Processes. She is a certified Six Sigma Green Belt, Center for Creative Leadership Assessment Facilitator, Hogan Assessment, Herrmann Brain Dominance Instrument consultant, Myers Briggs Type Indicator, and DiSC. These processes are known as the fastest, most cost-effective, and reliable way to accelerate results from any change initiative.
Liz has a B.A. in Psychology from LeMoyne College and an M.A. in Human Resources Development from Marymount University. Liz's broad career background spans such notable companies as IBM, Hay Systems, Accenture, Maritz Communications, and Delta Air Lines. She consulted with some of the largest organizations in the world, such as IBM, Marriott, United States Department of Agriculture, United States Army, and Blue Cross & Blue Shield. In addition, her client list includes The Home Depot, Porsche Cars North America, TriMark USA, Bank of America, United Way, Piedmont Healthcare, Piedmont Heart Institute, Children's Healthcare of Atlanta, Tenet Health Systems, The National Guard, Cox Communications, Travelport, The Better Business Bureau of Metropolitan Atlanta, Inc., Solvay Corporate University, Schering-Plough, Zoo Atlanta, The Atlanta History Center, The High Museum,
Georgia Department of Education, The Community Foundation, Women in Technology, The American College of Rheumatology, Sutherland, Asbill & Brennan, and Girls Incorporated.
Liz is a Board Member of the Metro Atlanta Chamber of Commerce Center for Character Ethics. She lives in Marietta, GA with her husband Keith and two children. She tries to spend as much time as possible with family and friends enjoying the great outdoors in either the Georgia Mountains or New York beaches.
Executive Coach
Delana Glenn [she/her]
Delana Glenn is an Executive Coach, with over forty years' experience leading high performing work teams in Human Resources and Operations. As a senior HR leader, she modeled her vision for diverse, balanced high performing work teams by developing her department to be representative of the standards she expected the organization to uphold. Her hands-on, practical approach to leading teams; transparent communications, growing staff skills, right fitting employees to positions, and establishing mentoring triads, were all instrumental in the high-performance results. She then moved on to the Operations Division to execute the same team-building process to develop several critical teams in the same manner. She retired just her teams received "Team Excellence" recognition from the organization.
She brings this same enthusiasm and clarity to her Executive Coaching. She is most interested in working with new executives and emerging (high potential) managers. These new and emerging leaders are faced with a critical transformation moving from a manager, managing a small team or function to a senior leader, leading a large segment of the organization, a profit center. Coaching provides the individual with an opportunity for self-reflection and assessment. The ability to think through with a coach (partner) personal development required to strengthen individual performance; grow leadership abilities; understand the new power dynamics of influencing others for results and ultimately grasping the impact of the work group to the organization.
Delana is a native New Yorker, growing up in the housing projects of Harlem NY. She graduated high school from the prestigious Bronx High School of Science. She went on to Syracuse University studying History and subsequently earned an MBA at Baruch College. She has completed iCoach New York Professional Coach Program and is pursuing ACC certification with the International Coaching Federation of which she is a member. She is a lifetime learner.
Executive Coach
Karen R Gray, PCC [she/her]
Karen Gray is an ICF certified (PCC level) executive and career coach in private practice, Senior Consultant, Executive and EZRA coach. In addition to specialized coaching tailored to her individual clients' professional needs and challenges, she conducts training and workshops on a variety of leadership topics including giving feedback, personal branding, executive presence, and team development. Karen is a member of the Adjunct Faculty at Fashion Institute of Technology where she teaches courses on leadership and business to undergraduates.
Karen is an organizational development professional and former fashion retail executive with extensive experience coaching leaders, developing individuals, teams and leading business units. Her specialties include helping leaders at all levels bring their brilliance to the foreground in organizations. She helps all her clients increase interpersonal and team effectiveness, build on their strengths and navigate change strategically. Her clients include executives in retail/fashion, insurance, banking, non-profit, consumer products in functional areas ranging from CEO to finance and marketing. She is also on the roster of Columbia Business School Coaches in Private Practice.
As Vice President of Retail and Global Development for the iconic brand, EILEEN FISHER, Karen was known for visionary client-centric leadership and developing leaders into roles which maximized their contributions. She successfully expanded the retail footprint into highly desirable store locations and built strong teams to support profitable growth and a service-oriented culture. Karen led the retail organization including all stores, buying, operations, real estate, customer service, retail marketing and global expansion into Canada and the UK and co- led the Omni Retail team. As a member of the company's senior leadership team her influence was reflected in numerous decisions related to company policy and strategy.
Karen's educational background includes a B.A. from Smith College, an M.B.A. from Columbia University Graduate School of Business, Masters in Positive Organizational Development from Case Western Reserve University, and a certificate in professional coaching from iCoachNY and Baruch College, Zicklin School of Business. She is also a certified MBTI practitioner and ACC certified by The International Coach Federation.
Publications include:  What is Professional Presence and How Can I Achieve It? and How to Give Your Employees Effective Feedback
Executive Coach
Gerald Hutchinson, Ph.D. [he/him]
Gerald's passion is in growing local businesses and guiding owners to abundance and freedom. He takes a results-oriented approach with business owners to make their organizations more efficient, effective, and prosperous.
With more than 26 years of experience and 3,500 tools and resources in his proven framework, Gerald can provide guidance on strategies and tactics in sales & marketing, advertising, operational systems, innovation, business road mapping, long-term/short term action planning, business exiting, and time-priority management to grow your business, build its value, and gain more time and money for owners and managers like you.
Improve your strategies, systems, processes, and people/culture—and transform your business into a mechanism for reliable revenue, freedom, and a source of community pride.
Valued as a trusted advisor for owners, managers, and senior executives at small-businesses, regional business units, and Fortune 500 companies, Gerald has worked with thousands of good managers, helping them navigate a path to better business. He's also worked with hundreds of teams, developing them to perform at their best. His work integrates head, heart, and hands (thinking, passion, and action) to promote and sustain success.
Past clients have included dozens and dozens of mid-size and small businesses in the Southeast:
Glaxo-Smith-Kline, AstraZeneca, General Dynamics, Acuity Brands, Skanska USA Building, Centex Construction, Robins & Morton, Progress Energy, Florida Power & Light, BB&T Banking, M&T Bank, and First Citizens Bank.
Executive Coach
Anita Kishore, PhD, ACC [she/her]
A former scientist & management consultant, Anita brings an open, honest and direct approach from her global experience coaching clients across all industries, especially biopharma and healthcare. Anita also coaches underrepresented MBA students with Management Leadership for Tomorrow and is an Adjunct Assistant Professor at New York University Robert F. Wagner School of Public Service.
Coaching focus areas:
Strategies to elevate leadership and business performance
Complex organizational structures & cross-cultural competence
Technical leaders in early management roles
Building a strategic network
Career shifts
Anita's superpower is being a straightshooter with deep empathy.  Anita has trained with the Center for Creative Leadership and completed the Professional Coaching Program (PCP) course, a partnership of iCoach New York and Baruch College.  Anita hails from rural Kansas and brings an international flair from living on three continents, which suits her well now that she lives in the world's most diverse neighborhood: Jackson Heights.  Anita holds degrees in chemistry from Yale University, the University of Melbourne, and the University of Georgia. Anita also holds an MPA from the NYU Robert F. Wagner School of Public Service.
Anita's quote of the moment: "If we could change ourselves, the tendencies in the world would also change…We need not wait to see what others do." – Mahatma Gandhi
Relationship Coach
Arno Koch [he/him]
Arno's passion is empowering women and men in the c-suite to restore connection, intimacy, trust and happiness in their personal relationship by taking full response-ability without even involving their partners in the process.
Trained as a master practitioner of NLP, master practitioner of mental and emotional release and a hypnotherapist, Arno built an impressive track record of saving marriages and relationships. He takes his clients through a unique 3 step syllabus in which he helps them
Overcome persistent negative emotions from the past up to even releasing trauma from military experiences and sexual assault.

Master self-communication and take control of their state of being

Speak Love-Based Language with their partner
Prior to coaching, Arno built a global career in the Vorwerk group which he entered as an engineer in Germany (still earning residuals on patents), as a product manager in Switzerland and in business development in California. During this time Arno discovered his passion for coaching and training as he created and implemented product trainings on a global scale, built teams from scratch and held workshops to close gaps in communication and collaboration. He uses this experience in his corporate trainings to lower attrition rates, increase productivity and elevate the company culture with his relationship-based approach.
Arno believes that "doing the right thing with compassion instead of the wrong thing out of compassion" is a corner stone to building successful relationships at home and in business.
STRATEGIC COLLABORATOR
David Lunken [he/him]
An entrepreneur and creative problem solver, David spent his youth and college years in New York state before he headed to Bloomington, IN for his MBA. In 1992 he took a job in Baltimore and never left the city.
He loves to get up early – usually way too early for his family of two dogs, three daughters, and amazing wife Jessica. He uses these early starts to indulge his main passions of gardening, cooking, and Triathlon, and is always training for the next event.
A true businessman, David started out selling candy at six years of age from his radio flyer wagon and created a t-shirt business drawing stick people during college.
David's superpower is Connecting the Dots – quickly understanding a business and developing simple solutions for complex problems. He's been doing it for more than 20 years, working inside organizations to drive results and get things done.
My motto – Show up!
Favorite Quote: "Knowing yourself is the beginning of all wisdom." – Aristotl
Executive Coach
Debbie Nathanson [she/her]
With over 20 years of HR experience across multiple industries, Debbie is an accomplished executive coach, expert facilitator, trusted strategic advisor and creative problem solver.  She is known for being an authentic, inclusive, highly adaptable and innovative leader who shares her empathy, energy and engagement with key stakeholders, c-suite, and staff at all levels.  Debbie is passionate about helping leaders and teams reach their full potential, as well as guiding organizations to uncover their strategy, culture and purpose; what differentiates them and makes them special. Her extroverted, no-nonsense style cuts through the noise to get to solutions, actions, timelines and success.
Early in her career, Debbie discovered her talent for inspiring leaders and teams to achieve their goals and reach their full potential. Since then she has spent her career leading teams both large and small as an SVP and HR Business Partner at Fortune 500 companies such as Liz Claiborne, UBS, Lehman Brothers, Hess, Morgan Stanley, and the Australian Bank, Macquarie. Debbie has earned a reputation as a trusted partner with a unique ability to meet the complex, cross-functional needs of organizations across various industries.
Debbie's proven dexterity allows her to flex to various leadership styles and corporate cultures.  However, what remains consistent is her authenticity, integrity and professionalism.  She has a keen ability to guide, question, and challenge her clients to find their unique voice, style, culture and path.  Debbie is adept at bringing out the best in leaders and teams.  Not only does she guide stakeholders to become aware of their blind-spots, but even more importantly, she focuses on uncovering and leveraging their strengths.
Whether a classic executive coaching engagement, a complex employee relations issue, or the need to come together as a team for any reason, Debbie's vast experience and direct, inclusive and inquisitive style help her get to the heart of the matter and swiftly architect solutions with defined actions, owners and timelines to ensure success.
GallupStrengths Coach
Dawn Potter Sander [she/her]
An expert at helping leaders and their teams navigate new seasons, Dawn is a multi-certified executive coach, award-winning, former professional development executive, and the founder of DPS Leadership – a global consulting practice specializing in strengths-based coaching and team development.
Dawn has spent more than 25 years developing leaders and energizing teams around the world, reaching thousands of people at all levels of leadership. In her work with HR leaders and executives today, she tailors her fresh, pragmatic approach to onboarding, transitions, and change for each individual and team. Dawn drives impact for her clients using multiple certifications in executive coaching, her expertise as a Gallup Strengths Performance Coach, a bachelor's degree in psychology, and a master's degree in Adult Education. Some of the many other tools in her toolbox include the Korn Ferry Emotional and Social Competency Inventory (ESCI) and her designations as a Professional in Human Resources (PHR) and Society for Human Resource Management Certified Professional (SHRM-CP).
Prior to founding her coaching practice, Dawn sharpened her skills in a variety of leadership roles in Human Resources (HR) and Talent Management for Fortune 500 companies, including Stryker and NCR Corporation. During her career, she received global recognition multiple times for her performance as an HR business partner and cultural champion.
When Dawn isn't helping leaders leverage their strengths, she's likely cheering for her favorite sports teams, running on the trails around town, or with her husband, chasing her twin daughters.
Executive Coach
Jason Press [he/him]
Jason specializes in "nurturing curiosity" — tapping into clients' natural desire to explore, grow and create, both individually and within their organizations. Coming from the mad world of New York advertising, Jason has evolved from being an ad man who knows all the answers, to recognizing that most leaders are fully capable of making the right decisions — particularly
when they have a supportive, collaborative and creative-minded coach working with them to get past their blind spots and see new possibilities.
Jason consistently brings out the best in people and teams, inspires original and bold ideas, delivers high-ROI value to clients, and cultivates meaningful partnerships.
Prior to beginning his executive coaching practice, Jason was known for managing fast-growing and profitable creative service companies, delivering year-over-year top line and bottom line growth. Within WPP's Grey Advertising, Jason built a New York-based branding and design company from the ground up and managed a sales promotion network across multiple offices. At MDC, he ran the West Coast office of a global social media agency. Born in London, Jason lives in Southern California, and travels extensively with his executive coaching work.
Executive Coach
Louis Scenti [he/him]
Shaped by more than 30 years of experience as a senior executive and leadership and organization development practitioner in large organizations, Louis partners with clients to help them effectively align their impact with their intentions while devising strategies to leverage their strengths to better perform in a complex, fast moving environments. As a former executive he has first-hand experience with the leadership challenges associated with achieving business results, navigating organizational dynamics and meeting the demands of multiple stakeholders with diverse and sometimes conflicting concerns. That experience, along with more than 30 years developing individuals and working with leaders to implement organizational effectiveness and change programs, informs his practical, business outcome-oriented approach to coaching.
Before working with Saterman Connect, Louis worked inside several large  organizations as a Human Capital Management practitioner and executive for more than 30 years. In his last role he served as Chief Talent Officer for the Federal Reserve Bank of New York for 10 years.
His work with business leaders and senior management teams focuses on developing innovative talent management, leadership and organization development programs to drive change and organizational transformation and aligns people programs with business strategy.
As a coach, his extensive experience in leadership and organization development is foundational to his work. He believes that individual change occurs within the surrounding organizational system and as such requires a coach who is fluent in adult development practices and organizational dynamics.
He seeks to guide his clients' self-discovery so they can own and make purposeful choices to advance individual and organizational objectives. He believes that people have the capacity to change when they clarify their intent, experiment with and adopt new behaviors, and build strong relationships and networks. He strives to be a trusted and empathetic partner with clients who are committed to the challenging work of professional and personal growth.
Louis currently serves an Adjunct Lecturer in Columbia University's School of Professional Studies Human Capital Management Master's Degree program. He has also taught in Yeshiva University's Sy Syms School of  Business EMBA program. He is a Career Advisor for Skidmore College and is passionate about mentoring students.
Leadership Coach
Ted Witherell [he/him]
Ted is an executive and leadership coach who helps leaders see how they show up, uncover how they want to show up, and navigate the journey between the two. His practice is shaped by more than 25 years dedicated to developing impactful leaders and cultures as both an executive and consultant. A trusted advisor, he is known for building collaborative partnerships that change people and organizations for the better.
Successful outcomes from coaching include:
Increased self-awareness of the gaps that are holding you back, and the deep-well of strengths you possess to fill them
Full understanding of the context and environment within which you operate
Clear, resonant, and actionable goals
A concrete, realistic and personal plan to achieve your goals
Increased mastery of communication, emotional intelligence, resilience, voice, and presence to achieve your goals
Courage to implement your plan
A trusted partner through the process and beyond
As an executive, Ted has guided the development of organizations and their most vital assets – their people. In roles like Senior Director of Talent Management for the Mass General Brigham healthcare system (formerly Partners HealthCare), he set strategy, led, and provided advice and counsel on the people side of businesses, including change management, team development, executive coaching, and leadership development.
Ted has consulted with organizations like WorldCare International, Copyright Clearance Center, and Contemplative Leaders in Action. He is an adjunct faculty member and guest lecturer at Harvard T.H. Chan School of Public Health, Northeastern University, and Boston College. He has been a panelist at the NeuroLeadership Institute Annual Summit and Becker's Academic Medical Center Forum. Ted served on the Healthcare Council of the American Management Association and the Steering Committee of the National Center for Healthcare Leadership (NCHL) where he chaired the NCHL Coaching Council.
Ted's core strength is empathy. He uses his broad consulting experience to quickly grasp the current reality and form a deep working partnership. His lifelong learning journey includes a bachelor's degree in psychology and health education, and a master's in counseling psychology from Boston College. After teaching in Kingston, Jamaica, he completed additional coursework in curriculum and instruction at Columbia University. He completed an executive coaching certificate program through Babson College and is completing a second certification through Pyramid Coaching. He is certified in the Profilor 360 assessment, Myers-Briggs Type Indicator, Strengths Deployment Inventory, Thomas Killman Conflict Mode Instrument, and ProSci Change Management.
"We do not remember days… we remember moments." – Cesare Pavese
Author, Coach, Speaker, Radio Personality
Raushawna Price [she/her]
Overcoming Adversity and turning it into Awesomeness is her passion, so much that she entitled her book, 'Be a Giver of Awesomeness.' She loves helping people learn how their bullies lead them to recognize the greatest gifts and talents that they possess. Another type of adversity facing employers and employees today is Diversity, Equity, & Inclusion Training and culture development, which is a key focus of her work. 
Raushawna enjoys supporting organizations with engaging presentations, supporting positive mental exploration to shift their mindset and developing behaviors and processes to create a safe respectable environment for everyone. 
Have you identified someone who would benefit from coaching?