We can't wait to meet you.
Saterman Connect are a team of natural, instinctive collaborators with a deep-rooted passion for culture change. While we each have our own distinct experience, specialties and certifications, we're driven by a set of shared beliefs that allow us to work with all types of organizations across a wide range of industries to produce remarkable results.
We understand the complexities of our world and dig deep into the topics and issues at hand to ensure we can support your organization with insights, actions and awareness. Diversity, Equity, Inclusion, and Belonging is embedded into our processes, actions and behaviors. This awareness allows us to better partner with your organization as you navigate your future.
Ethnically diverse
leadership teams
are 36% more
likely to be
profitable.
We live our values every day.
From our commitment to safe and non-judgmental environments to the importance of conscientiousness and a growth mindset, we live our values every day. You can see these come alive in the work we do and how we act. We take company values very seriously and will help you and your people turn shared cultural values into powerful, motivating beliefs.
It all starts with your people.
Our mission is to unlock your organization's full potential, beginning with your people. Whether we're focused on developing and growing leaders, helping you define your business or learning strategy, or tackling big conversations around diversity, equity, inclusion, and belonging, it all starts with you listening to and empowering your people.
We have been in your shoes.
Our expertise on both sides of the client relationship gives us a unique perspective on the challenges you face, but we're not trying to be the heroes. We are here to empower your organization and the people that define it. 
We are invested in real change
We want to help you create significant and focused growth within your organization. By creating deeper connections with your employees, and helping them see and understand the change that is underway, we uncover your true business potential together.
We tailor our solutions.
We leverage coaching, learning, leadership development and communications strategies to connect, grow, and nurture individuals, teams and organizations.
We are hands on.
We don't encourage from the sidelines. We immerse ourselves in your culture and create connections with your employees directly, through face-to-face conversations, focus groups, coaching, and more. We will help you refine your strategies through doing, not just saying.
We create versatile tools
The digital products we build make it easy for you to flexibly tailor initiatives and communications across your organization for targeted long-term impact and value.
We have been in your shoes.
Our expertise on both sides of the client relationship gives us a unique perspective on the challenges you face, but we're not trying to be the heroes. We are here to empower your organization and the people that define it. 
We are invested in real change
We want to help you create significant and focused growth within your organization. By creating deeper connections with your employees, and helping them see and understand the change that is underway, we uncover your true business potential together.
We tailor our solutions.
We leverage coaching, learning, leadership development and communications strategies to connect, grow, and nurture individuals, teams and organizations.
We are hands on.
We don't encourage from the sidelines. We immerse ourselves in your culture and create connections with your employees directly, through face-to-face conversations, focus groups, coaching, and more. We will help you refine your strategies through doing, not just saying.
We create versatile tools.
The digital products we build make it easy for you to flexibly tailor initiatives and communications across your organization for targeted long-term impact and value.
This is us. A close-knit team with highly diverse backgrounds and skill sets, coming together with a singular purpose to deliver powerfully on your objectives and exceed your expectations.
MANAGING PARTNER, FOUNDER
Josh Saterman [he/him]
Josh was born in Miami but now lives in Harlem New York with his amazing husband and cat. His favorite food is pizza––is it bad to eat it everyday?
A proud HMI.org executive Board Member, Josh loves all animals (except snakes), traveling the world and exploring new cultures, and his great hope is for a world that listens better.
His superpower is being a connector and his professional passion is unlocking client's superpowers and seeing where it takes them. He strongly believes "there's awakening when you aren't focused on yourself."
Favorite quote: "Two roads diverged in a wood and I— I took the one less traveled by, and that has made all the difference." – Robert Frost
MANAGING PARTNER
Nettie Nitzberg [she/her]
Born in Niagara Falls, NY, Nettie now lives in South Boston, Massachusetts. She's the mother of two beautiful independent women, and a rescue dog named 'Tex'. She has an awesome husband who loves surprising her with special milestone birthday gifts.
Nettie's dual passions are eyeglasses in all colors and shapes, and any organizing and decorating project that allows her to play with color, plants, flowers, and pillows. Lots of pillows.
Nettie is always excited to meet new people and make new friends, so it's no surprise that her superpower is connecting people. Something she especially enjoys putting it to good use over a glass of wine.
My motto: "You can never have enough friends."
Favorite quote: "The most basic and powerful way to connect to another person is to listen. Just listen. Perhaps the most important thing we ever give each other is our attention." – Rachel Naomi Remen
MANAGING PARTNER, FOUNDER
Michael Saterman [he/him]
A native New Yorker, Michael lived in the midwest and the American south before settling back in Harlem, New York where he lives with his understanding and thoughtful husband and cat.
Michael is very much at home in the creative outlet of a busy kitchen, both baking (try his signature sourdough if you get the chance) and cooking (he makes a mean Korean short rib).
Creative and positive from a young age, Michael loves to exercise and believes that if you don't challenge yourself, you don't know yourself. His superpower is distilling diverse ideas and input from a room full of visionary people to clearly define the best route forward.
My motto: A brand isn't what you say it is. It's what employees & customers say about you when you're not present.
Favorite quote: "Great companies don't hire skilled people and motivate them, they hire already motivated people and inspire them." – Simon Sinek
STRATEGIC COLLABORATOR
Natalie Spiro [she/her]
Natalie is an authentic globetrotter. Born in Tel Aviv, she grew up in Johannesburg, and now lives in San Diego, California – having spent time in Japan, China, Thailand, Vietnam and Cambodia in between.
She loves everything adventuresome, gastronomic, and wine related (her favorite food is Asian, unsurprisingly.) Her greatest achievements – and joys – were climbing Machu Pichu in four days and riding 550 miles from San Francisco to Los Angeles raising money for AIDS research.
Her 'why' is to shift and change energy on this planet by one or by many, and her superpower is being an Inspiring Energy Shifter, unlocking clients' abilities to step into the best humans they can possibly be. Natalie strongly believes in the power of community and Ubuntu – 'I am who I am because of those around me'.
My motto: "If you want to run fast, run alone. If you want to run far, run together."
Favorite quote: Do not go where the path may lead, go instead where there is no path and leave a trail. – Ralph waldo Emerson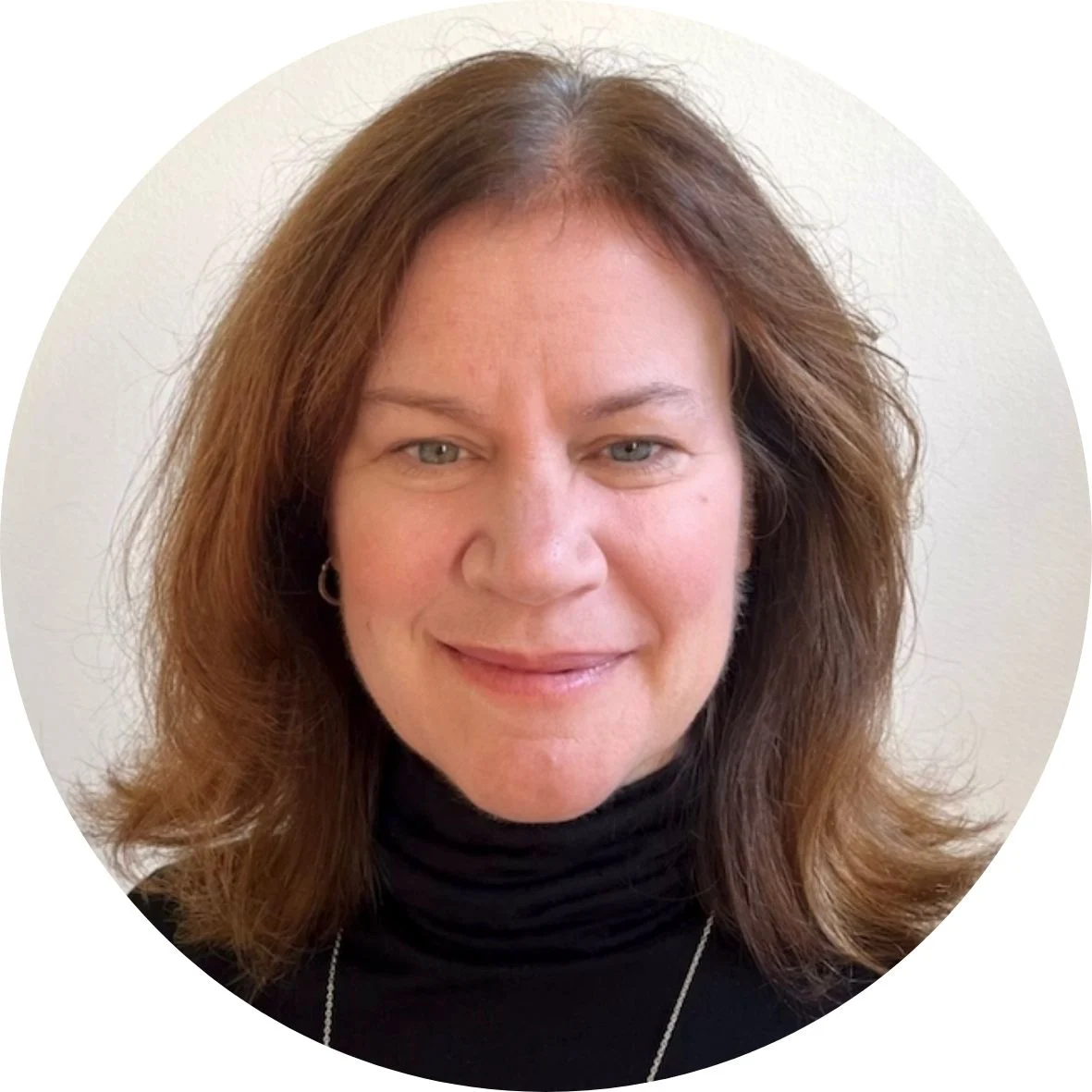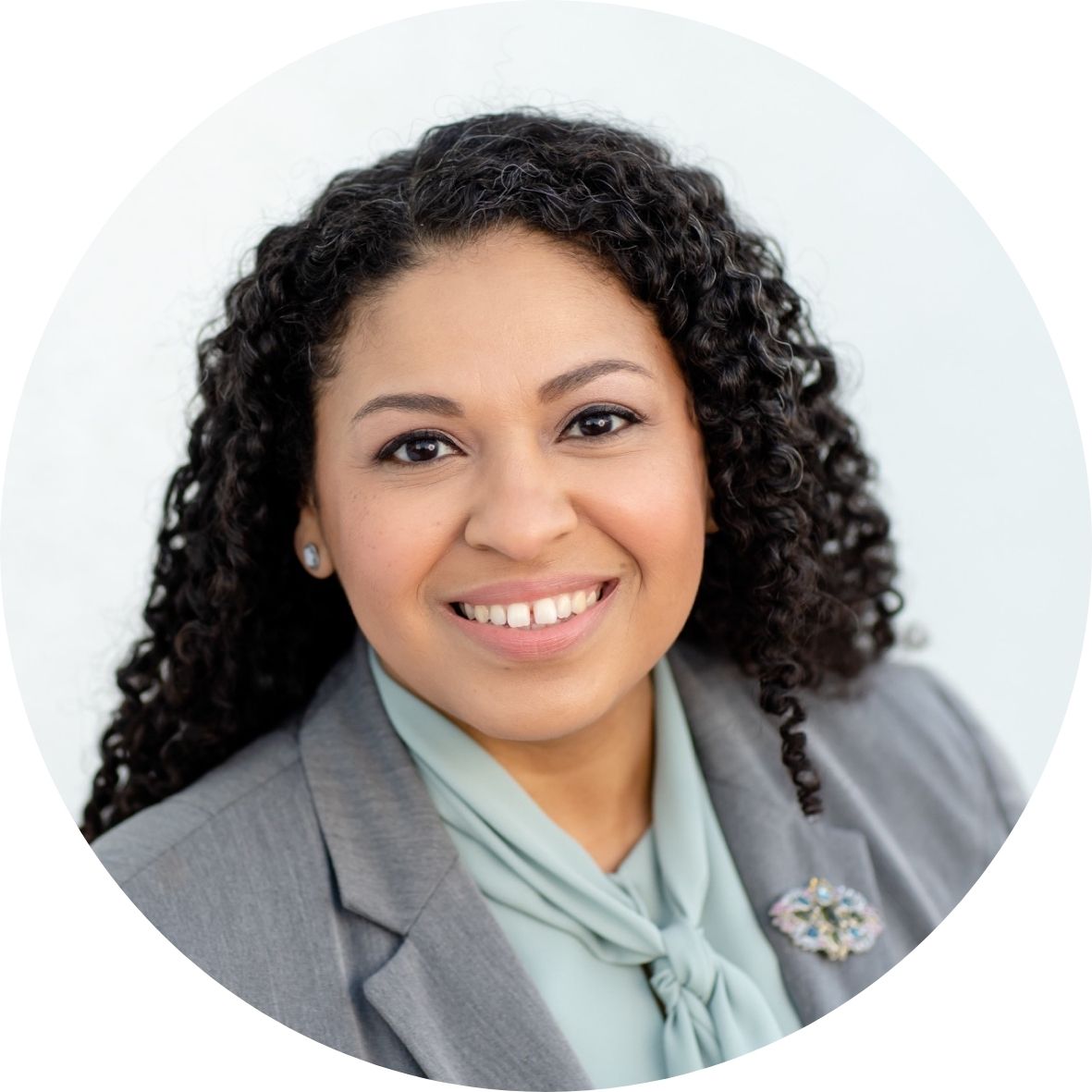 Inclusion Insights Coordinator
Alli Miele Carey [she/her]
D.E.I.B. Facilitator and Instructional Designer
Monica Hickson, MA [she/her]
Monica Hickson is a Diversity, Equity & Inclusion (DEI) facilitator, writer, instructional designer, and technical trainer with nearly over 20 years experience in online training/instruction, information systems, instructional design, and web development training. In addition to her role, she is currently a Senior Performance Support Analyst for the University of Michigan; a reporter at Concentrate magazine (2021); and a part-time writer for Medium magazine where she showcases her stories about COVID and DEI.
After losing her fiance to COVID-19 she has become an advocate for the people who have suffered during the pandemic and has written several articles and a book highlighting this turbulent time in our history. You can find her original works and articles on Medium, Zora, The Shadow and several articles in Concentrate.
She has worked in IT and higher education for organizations such as Macomb Community College, Henry Ford Community College, Marygrove College, Washtenaw College and other higher education institutions within Michigan; developed and delivered technical, soft skills, and leadership training for both Kelly Services and Ford Motor Company. She has also worked in Diversity, Equity & Inclusion (DEI) as a facilitator and trainer where she has developed more than 5 courses on Social Identities, Microaggressions, Becoming an Ally and more.
During her career, she has obtained several certifications including a DEI certificate from the University of Florida and Microsoft Certified Trainer certifications.
She is a member of several University of Michigan DEI strategic lead teams; Women of Color Task-force (member), Facilitators Engagement Program – FEP (member), ITS DEI Education and Scholarship committee (co-chair) and a Women in Technology (member).
Hickson has two associate degrees in Liberal Arts and Office Information Systems from Oakland Community College, a Bachelor's Degree in Journalism from Wayne State University, a Master's Degree in Education from Central Michigan University, and has also completed other graduate course work beyond a Master's Degree in Human Resources while at Central Michigan University.
She prides herself on being a cool hip mom, cancer survivor, a divorce survivor, and a trusted advocate for those who need it. Monica's first book The COVID DIARIES hit Amazon February 2021.
Head of Finance
Eric Hughes [he/him]
Over 15+ years in the retail industry, Eric built and led diverse teams to run stores and execute projects. At Macy's, he oversaw a $100M+ portfolio of technology investments that allowed the company to operate more seamlessly and profitably between stores and online.
After leaving retail, he pivoted real estate investing, and founded Rental Income Advisors, a coaching and consultancy firm focused on helping new investors buy their first rental properties.
Now, he is leveraging his varied background to provide financial and accounting services to small businesses. He makes everything in the "back office" run smoothly for Saterman Connect, so that everyone else can focus on the business of people and serving our clients.
He lives in NYC and Florida with his husband.
Head of Strategy
Jennifer Kopkowski [she/her]
Jennifer spent 20+ years in the retail industry building $1B+ businesses that delivered both sales as well as profit.  Her strength lies in her ability to develop a strategy that incorporates all aspects of the business and then working in a collaborative, results oriented approach to deliver that vision.  She enjoys coaching and leading teams, and her years spent as a VP at Macy's helped develop and guide  many outstanding individuals that are currently delivering results in today's retail market.
In her spare time she enjoys hanging out with her husband and their two teenage children.
Inclusion Insights Coordinator
Dylan Moore [he/they]
Dylan is an Inclusion Insights Coordinator, writer and researcher with Saterman Connect. A transgender non-binary person, he has been advocating for his community since 2016, when he came out. Having lived in Japan and England previously, he divides his time between Manhattan and Yonkers, where he attends university.
He attended the first trans march in Washington D.C. in October 2019, and was invited to panels hosted by NYU's class of aspiring teachers on how to be an ally to transgender students for three years. He has worked at the LGBT Center in the West Village, serving as an educator to teens. Most recently, he gave a series of presentations to his high school's faculty on the importance of respecting transgender students in the classroom.
A homebody at heart, Dylan's hobbies include reading, cooking, playing guitar, and spending time with his family.
Office Connector & Culture Manager
Michelle Ostroff [she/her]
A born-and-raised New Yorker, Michelle resides in Manhattan. She's thankful to have her father, mother, and sister all within a 30-block radius of her apartment.
On any given day, Michelle is creating engaging social media ties for Saterman Connect, at auditions, or shooting commercials and films expanding her acting career. An avid dog lover and homebody, with a love for playing music, Michelle most recently has taken up the ukulele.
She loves to make unique deep connections and throws herself into learning people's stories. She feels for those in a way that she puts herself in their situation. It's no wonder empathy is her #1 superpower!
My motto: Do what makes you feel whole – regardless of the climb it takes to get there.
Favorite quote: "No one can make you feel inferior without your consent." – Eleanor Roosevelt
D.E.I.B. Facilitator, Educator and Consultant
Ebony R. Rose [she/her]
Ebony R. Rose (she/her) is a change agent with over fifteen years of community development, consulting, teaching, and facilitation experience. With a focus on talent development, project management, and strategic planning that supports diversity, equity, access, and inclusion initiatives, Ebony enjoys leading teams through the design and implementation of learning and development efforts for large and small global companies, non-profit agencies, higher education institutions, and social Greek organizations. Ebony holds a Master's degree in Interdisciplinary Studies from New York University (NYU) and is a Cornell IRL Certified Diversity Professional (CCDP).
Areas of Expertise
• Community Listening Sessions
• Diversity & Inclusion Audits
• Individual & Team Consulting
• Organizational Design
• Social Identity Development
• Strategic Planning
• Talent Development
Our Collaborators, Coaches, and Connectors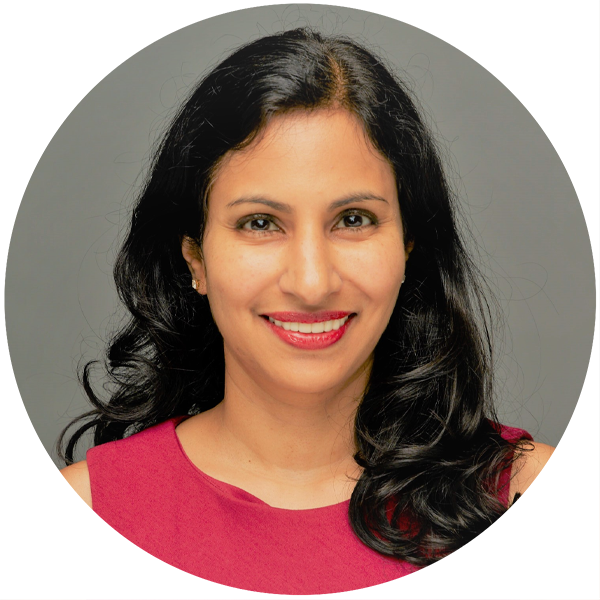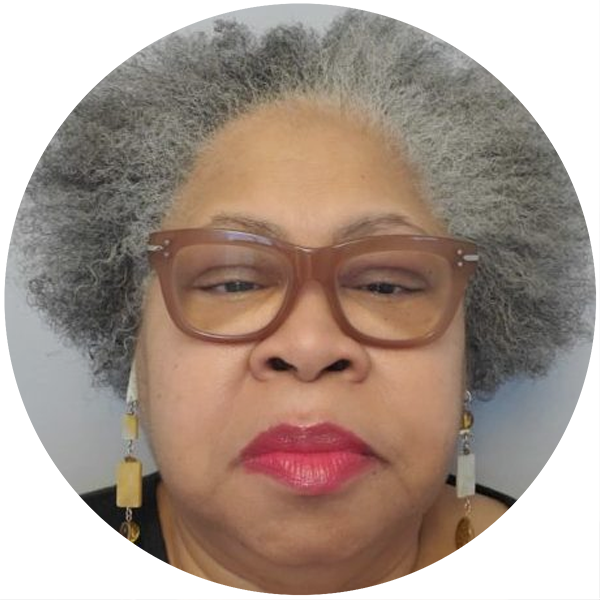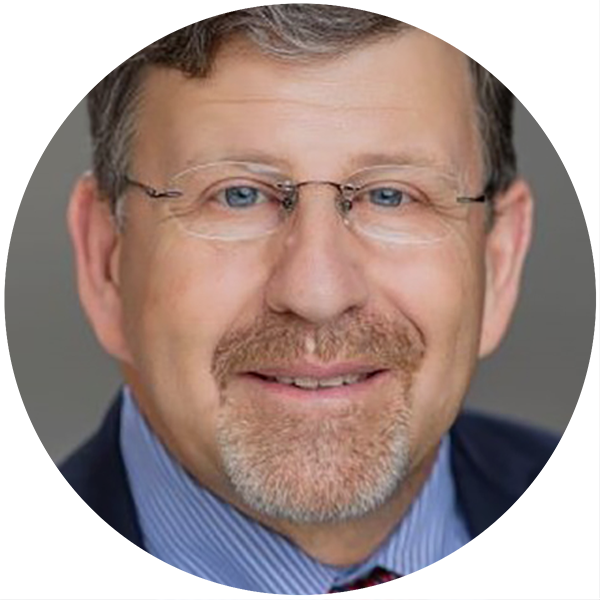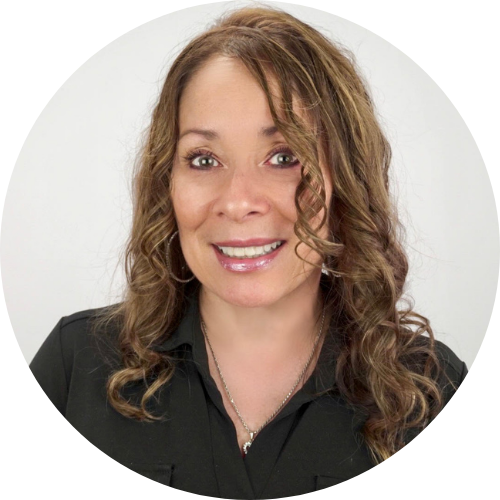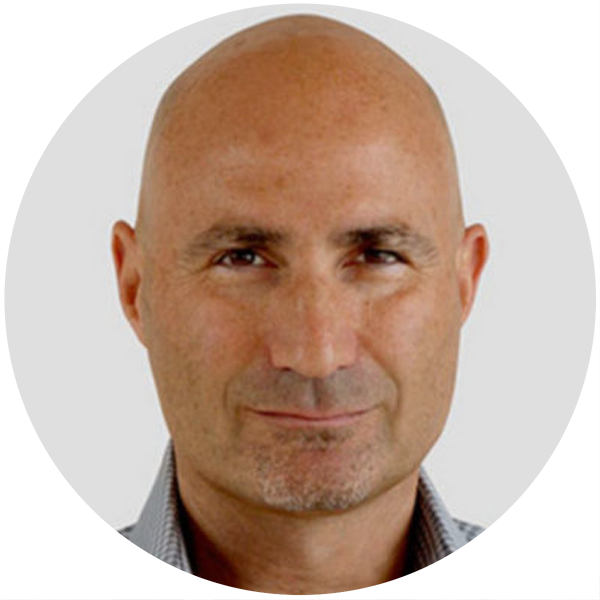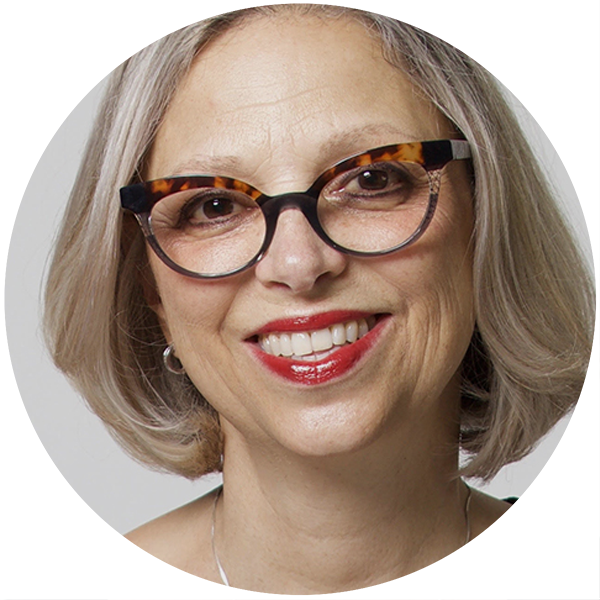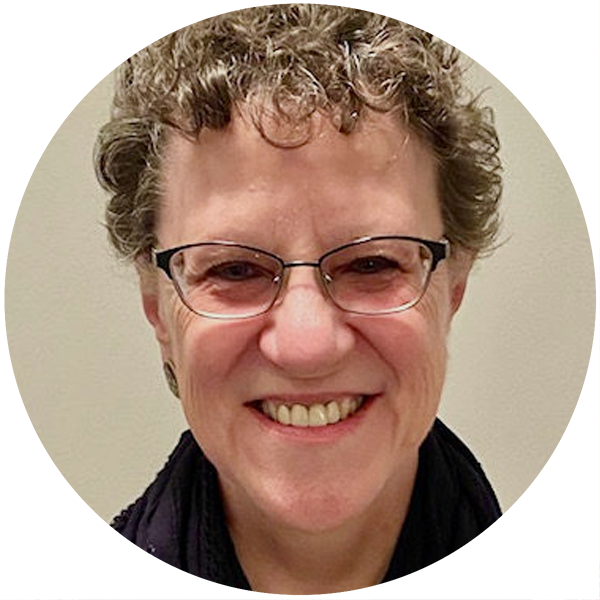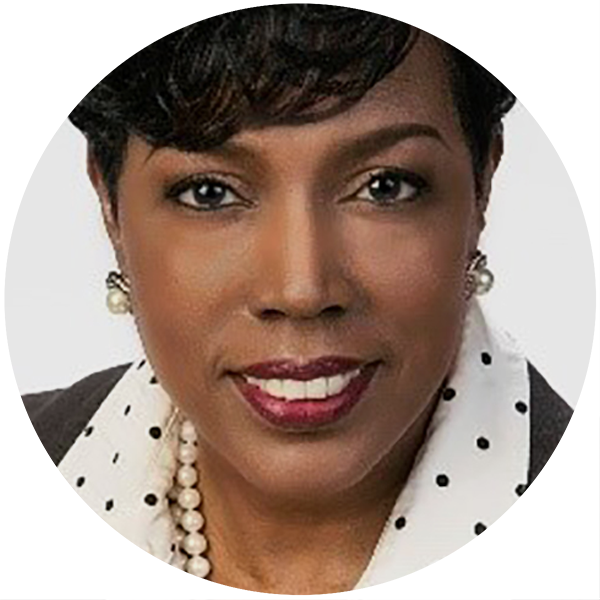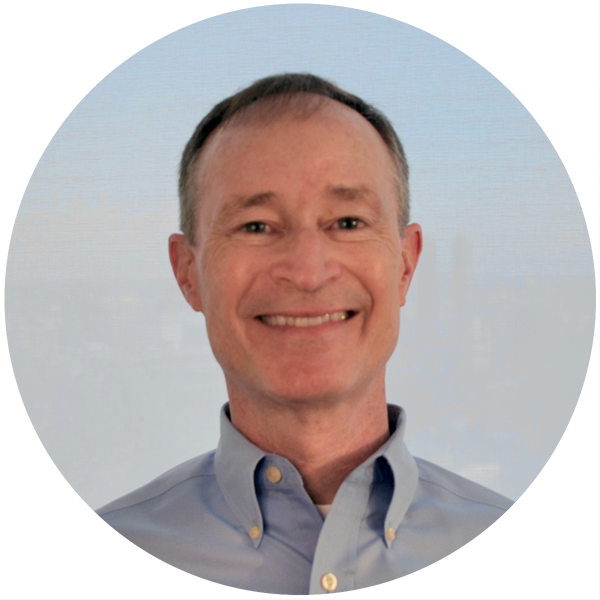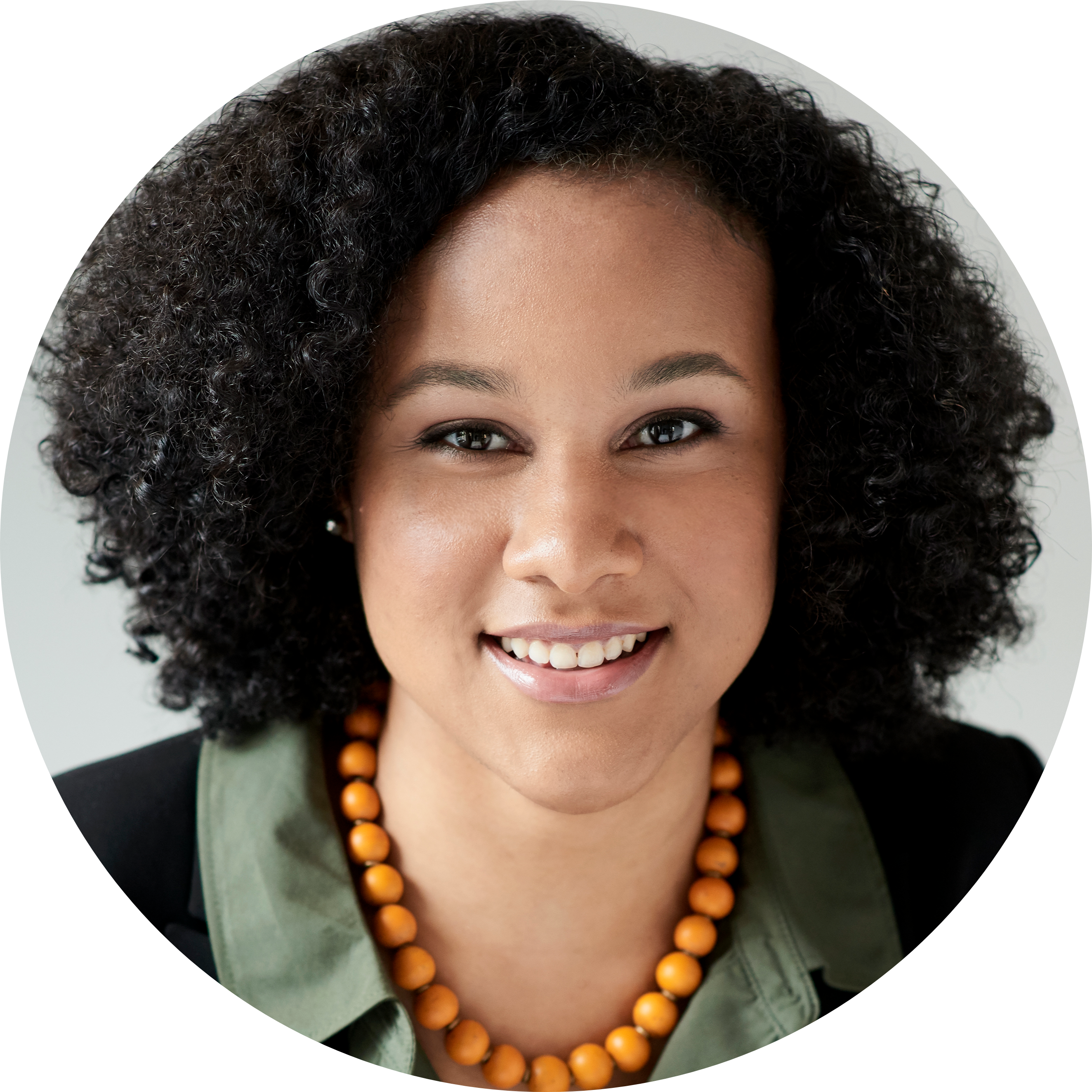 STRATEGIC COLLABORATOR
Angela Edwards [she/her]
Angela is COO and Co-Founder of PyxAi, a soft skills and culture evaluation tool that helps organizations recruit, retain, and develop great talent. Simply put, PyxAi screens and ranks 100% of your job applicants
As Chief Operating Officer, COO, Angela is responsible for daily operations and spearhead sustainable growth.
Additionally, she addresses the data needs of PyxAi. Essentially, data science duties. Angela utilizes data mining (includes data preparation, inspection, and cleaning) to assist and empower the natural language (processing, generation, and understanding) of PyxAi.
She previously worked for over 11 years at John Hancock as a financial reporting analyst, reporting daily, weekly, and monthly insurance sales metrics for the US division. The audience was a mix of analysts, managers, directors, executives, and key decision-makers in the company. Towards the end of her work for John Hancock, she played a key part in automating the manual process of sales reporting utilizing databases and algorithms.
Executive Coach
Anita Kishore, PhD, ACC [she/her]
A former scientist & management consultant, Anita brings an open, honest and direct approach from her global experience coaching clients across all industries, especially biopharma and healthcare. Anita also coaches underrepresented MBA students with Management Leadership for Tomorrow and is an Adjunct Assistant Professor at New York University Robert F. Wagner School of Public Service.
Coaching focus areas:
Strategies to elevate leadership and business performance
Complex organizational structures & cross-cultural competence
Technical leaders in early management roles
Building a strategic network
Career shifts
Anita's superpower is being a straightshooter with deep empathy.  Anita has trained with the Center for Creative Leadership and completed the Professional Coaching Program (PCP) course, a partnership of iCoach New York and Baruch College.  Anita hails from rural Kansas and brings an international flair from living on three continents, which suits her well now that she lives in the world's most diverse neighborhood: Jackson Heights.  Anita holds degrees in chemistry from Yale University, the University of Melbourne, and the University of Georgia. Anita also holds an MPA from the NYU Robert F. Wagner School of Public Service.
Anita's quote of the moment: "If we could change ourselves, the tendencies in the world would also change…We need not wait to see what others do." – Mahatma Gandhi
STRATEGIC COLLABORATOR
David Lunken [he/him]
An entrepreneur and creative problem solver, David spent his youth and college years in New York state before he headed to Bloomington, IN for his MBA. In 1992 he took a job in Baltimore and never left the city.
He loves to get up early – usually way too early for his family of two dogs, three daughters, and amazing wife Jessica. He uses these early starts to indulge his main passions of gardening, cooking, and Triathlon, and is always training for the next event.
A true businessman, David started out selling candy at six years of age from his radio flyer wagon and created a t-shirt business drawing stick people during college.
David's superpower is Connecting the Dots – quickly understanding a business and developing simple solutions for complex problems. He's been doing it for more than 20 years, working inside organizations to drive results and get things done.
My motto – Show up!
Favorite Quote: "Knowing yourself is the beginning of all wisdom." – Aristotl
GallupStrengths Coach
Dawn Potter Sander [she/her]
An expert at helping leaders and their teams navigate new seasons, Dawn is a multi-certified executive coach, award-winning, former professional development executive, and the founder of DPS Leadership – a global consulting practice specializing in strengths-based coaching and team development.
Dawn has spent more than 25 years developing leaders and energizing teams around the world, reaching thousands of people at all levels of leadership. In her work with HR leaders and executives today, she tailors her fresh, pragmatic approach to onboarding, transitions, and change for each individual and team. Dawn drives impact for her clients using multiple certifications in executive coaching, her expertise as a Gallup Strengths Performance Coach, a bachelor's degree in psychology, and a master's degree in Adult Education. Some of the many other tools in her toolbox include the Korn Ferry Emotional and Social Competency Inventory (ESCI) and her designations as a Professional in Human Resources (PHR) and Society for Human Resource Management Certified Professional (SHRM-CP).
Prior to founding her coaching practice, Dawn sharpened her skills in a variety of leadership roles in Human Resources (HR) and Talent Management for Fortune 500 companies, including Stryker and NCR Corporation. During her career, she received global recognition multiple times for her performance as an HR business partner and cultural champion.
When Dawn isn't helping leaders leverage their strengths, she's likely cheering for her favorite sports teams, running on the trails around town, or with her husband, chasing her twin daughters.
Executive Coach
Deb Elbaum, MD, PCC [she/her]
Deb is an executive and leadership development coach who equips leaders to think and communicate clearly, confidently, and purposefully. A trained physician and founder of a healthcare writing company, Deb's approach combines applied neuroscience, embodied leadership, and measurable action planning. She equips her clients for success by building their internal awareness and strategy toolkit so that they can quickly increase their external impact, interpersonal effectiveness, and leadership presence.
Successful outcomes from coaching include:
Increased effective thinking, planning, and visioning
Increased self-awareness of undermining thoughts and behaviors, and shifting those into intentional leadership impact
Clear and confident communication, for building relationships, creating consensus, and sharing feedback effectively
Increased resilience and stress management strategies for leaders, teams, and organizations
Advancement of women leaders through building confidence, defining career goals, and stepping into authentic leadership
Increased coaching and mentoring skills of leaders
Deb partners with C-suite, senior, and emerging leaders in the US and internationally in biotech, pharma, healthcare, academia, tech, and nonprofit organizations. She focuses on building leaders' capacity to better manage daily and ongoing challenges – including creating strategic plans, making high-stakes decisions, communicating successfully, managing priorities, and inspiring teams to achieve their goals. With better leadership flexibility, more thoughtful communication patterns, and fewer instances of reacting emotionally, leaders become more strategic and focused, more easily creating cultures of innovation and inclusion.
Deb is committed to her clients' well-thinking and well-being, to help them lead from their values and purpose. She is known for her positive energy and ability to ground personal growth in science. Her clients appreciate her ability to carefully listen, quickly reframe, and hone in on the heart of the matter. They learn how to identify blindspots that are holding them back, so that they can build new brain pathways to cultivate their authentic leadership, manage stress, and shift behaviors so they feel more purposeful, balanced, and productive.
Deb is also committed to advancing women leaders. She's actively engaged with organizations who further this mission, including Chief and Athena Alliance. A former faculty member of Linkage's Women in Leadership Insititute, she's spoken at women's conferences including the Maine Women's Conference and Bryant University Women's Summit.
Deb received her MD from the University of Pennsylvania and her AB in Psychology from Harvard University. She's a Certifiied Professional Co-Active Coach (CPCC) through Coaches Training Institute and a Certified NeuroTransformational Coach (CNTC) from BeAbove Leadership. She holds the Professional Certified Coach (PCC) designation from the International Coach Federation. Deb is certified in mulitple 360 tools, including the Leadership Circle Profile. She is trained in Reiki and Energy Medicine, which informs her holistic mindset around well-being.
Deb enjoys writing and recording episodes for her podcast In the Right Direction and exploring beaches across the country. She lives outside of Boston, MA, with her family.
Executive Coach
Debbie Nathanson [she/her]
With over 20 years of HR experience across multiple industries, Debbie is an accomplished executive coach, expert facilitator, trusted strategic advisor and creative problem solver.  She is known for being an authentic, inclusive, highly adaptable and innovative leader who shares her empathy, energy and engagement with key stakeholders, c-suite, and staff at all levels.  Debbie is passionate about helping leaders and teams reach their full potential, as well as guiding organizations to uncover their strategy, culture and purpose; what differentiates them and makes them special. Her extroverted, no-nonsense style cuts through the noise to get to solutions, actions, timelines and success.
Early in her career, Debbie discovered her talent for inspiring leaders and teams to achieve their goals and reach their full potential. Since then she has spent her career leading teams both large and small as an SVP and HR Business Partner at Fortune 500 companies such as Liz Claiborne, UBS, Lehman Brothers, Hess, Morgan Stanley, and the Australian Bank, Macquarie. Debbie has earned a reputation as a trusted partner with a unique ability to meet the complex, cross-functional needs of organizations across various industries.
Debbie's proven dexterity allows her to flex to various leadership styles and corporate cultures.  However, what remains consistent is her authenticity, integrity and professionalism.  She has a keen ability to guide, question, and challenge her clients to find their unique voice, style, culture and path.  Debbie is adept at bringing out the best in leaders and teams.  Not only does she guide stakeholders to become aware of their blind-spots, but even more importantly, she focuses on uncovering and leveraging their strengths.
Whether a classic executive coaching engagement, a complex employee relations issue, or the need to come together as a team for any reason, Debbie's vast experience and direct, inclusive and inquisitive style help her get to the heart of the matter and swiftly architect solutions with defined actions, owners and timelines to ensure success.
Executive Coach
Delana Glenn [she/her]
Delana Glenn is an Executive Coach, with over forty years' experience leading high performing work teams in Human Resources and Operations. As a senior HR leader, she modeled her vision for diverse, balanced high performing work teams by developing her department to be representative of the standards she expected the organization to uphold. Her hands-on, practical approach to leading teams; transparent communications, growing staff skills, right fitting employees to positions, and establishing mentoring triads, were all instrumental in the high-performance results. She then moved on to the Operations Division to execute the same team-building process to develop several critical teams in the same manner. She retired just her teams received "Team Excellence" recognition from the organization.
She brings this same enthusiasm and clarity to her Executive Coaching. She is most interested in working with new executives and emerging (high potential) managers. These new and emerging leaders are faced with a critical transformation moving from a manager, managing a small team or function to a senior leader, leading a large segment of the organization, a profit center. Coaching provides the individual with an opportunity for self-reflection and assessment. The ability to think through with a coach (partner) personal development required to strengthen individual performance; grow leadership abilities; understand the new power dynamics of influencing others for results and ultimately grasping the impact of the work group to the organization.
Delana is a native New Yorker, growing up in the housing projects of Harlem NY. She graduated high school from the prestigious Bronx High School of Science. She went on to Syracuse University studying History and subsequently earned an MBA at Baruch College. She has completed iCoach New York Professional Coach Program and is pursuing ACC certification with the International Coaching Federation of which she is a member. She is a lifetime learner.
D.E.I.B. Collaborator
Derek Epps [he/him]
With over 17 years of experience within the Wine and Spirits industry, Derek is a thought leader, seasoned marketing professional, and change agent. His expertise is developing growth strategies and identifying opportunities to authentically connect consumers with brands. Derek is a leader in the CPG industry and champions diversity, equity, and inclusion principles to drive change management.
He has effectively led employee resource and affinity groups and knows firsthand how collaboration with a diverse workforce sparks creativity and fosters growth. Derek has achieved success by actively engaging industry professionals and cross-functional partners while guiding others on how to establish cultural fluency. He has also evaluated talent acquisition strategy and is committed to engaging diverse talent around career planning.
Derek's professional experience coupled with his drive to create impact within his community and passion for helping others gain equity and equality within all spaces is fueled by his unwavering commitment to his family.
A graduate of Johnson C. Smith University, he received a Bachelor of Science degree in Marketing in addition to earning an Advanced Professional Certificate in Diversity & Inclusion from Cornell University ILR School.
Favorite Quote: "If you're walking down the right path and you're willing to keep walking, eventually you'll make progress." — Barack Obama
Executive Coach
Gerald Hutchinson, Ph.D. [he/him]
Gerald's passion is in growing local businesses and guiding owners to abundance and freedom. He takes a results-oriented approach with business owners to make their organizations more efficient, effective, and prosperous.
With more than 26 years of experience and 3,500 tools and resources in his proven framework, Gerald can provide guidance on strategies and tactics in sales & marketing, advertising, operational systems, innovation, business road mapping, long-term/short term action planning, business exiting, and time-priority management to grow your business, build its value, and gain more time and money for owners and managers like you.
Improve your strategies, systems, processes, and people/culture—and transform your business into a mechanism for reliable revenue, freedom, and a source of community pride.
Valued as a trusted advisor for owners, managers, and senior executives at small-businesses, regional business units, and Fortune 500 companies, Gerald has worked with thousands of good managers, helping them navigate a path to better business. He's also worked with hundreds of teams, developing them to perform at their best. His work integrates head, heart, and hands (thinking, passion, and action) to promote and sustain success.
Past clients have included dozens and dozens of mid-size and small businesses in the Southeast:
Glaxo-Smith-Kline, AstraZeneca, General Dynamics, Acuity Brands, Skanska USA Building, Centex Construction, Robins & Morton, Progress Energy, Florida Power & Light, BB&T Banking, M&T Bank, and First Citizens Bank.
Transgender Insights Coach
Irene Brank [she/her]
When it comes to advocacy for the Transgender Community, Irene Brank is a compelling force. She describes her work as equal parts storyteller, speaker, consultant, and advocate for the transgender community; she believes in changing humans one story at a time. As Transgender Insights Coach she specializes in transgender education, transition-at-work consulting and defining gender transition policies, procedures, and practices in the workplace. Her work reflects her deep personal commitment and unique insights, which enable a deeper connection with trans communities.
At Saterman Connect, Irene specializes in:
Supporting Organizations to deepen their internal commitment to support transgender employees
Workshops, training, and education
Transgender coaching – Irene consults with individuals in the workforce who are transitioning
 Evolving the workplace to support transgender employees and their coworkers
Irene's passion for transgender equity is personal. She often partners with her transgender daughter, Samantha, who promotes change as a transgender advocate, social media influencer, and content creator. Irene began advocating for the transgender community and incorporated it into her professional work in Human Resources. She strives to provide support and love to transgender people and their loved ones.
Irene is a dynamic Operations and HR executive with three decades of experience in energizing, motivating, and transforming organizations. As the lead of a Learning and Performance Team at a Massachusetts based insurance company, Irene was uniquely prepared to partner with the firm's Business Resource group in the development of policies and curricula for the Pride BRG Transgender Liaison & Gender Transition Partner roles, both of which she fills today. Irene is a frequent speaker for corporations and non-profit events. She has worked with financial and insurance companies to make policies and practices that will create a safe and welcoming space for trans individuals.
Irene's work has been featured in Business Equality Magazine, the Worcester Regional Chamber of Commerce, and Telgram.com (Worcester Telegram & Gazette). She is SPHR-certified, holds a B.A. in Accounting and Business Management from Assumption College, and earned a Diversity and Inclusion Certification from Cornell University. She and her husband reside in the Greater Boston area.
One of her favorite quotes is by Federico Moro and speaks to the essence of her narrative work.
"Simplifying always wins over-complicating." 
Executive Coach
Jason Press [he/him]
Jason specializes in "nurturing curiosity" — tapping into clients' natural desire to explore, grow and create, both individually and within their organizations. Coming from the mad world of New York advertising, Jason has evolved from being an ad man who knows all the answers, to recognizing that most leaders are fully capable of making the right decisions — particularly
when they have a supportive, collaborative and creative-minded coach working with them to get past their blind spots and see new possibilities.
Jason consistently brings out the best in people and teams, inspires original and bold ideas, delivers high-ROI value to clients, and cultivates meaningful partnerships.
Prior to beginning his executive coaching practice, Jason was known for managing fast-growing and profitable creative service companies, delivering year-over-year top line and bottom line growth. Within WPP's Grey Advertising, Jason built a New York-based branding and design company from the ground up and managed a sales promotion network across multiple offices. At MDC, he ran the West Coast office of a global social media agency. Born in London, Jason lives in Southern California, and travels extensively with his executive coaching work.
Executive Coach
Karen R Gray, PCC [she/her]
Karen Gray is an ICF certified (PCC level) executive and career coach in private practice, Senior Consultant, Executive and EZRA coach. In addition to specialized coaching tailored to her individual clients' professional needs and challenges, she conducts training and workshops on a variety of leadership topics including giving feedback, personal branding, executive presence, and team development. Karen is a member of the Adjunct Faculty at Fashion Institute of Technology where she teaches courses on leadership and business to undergraduates.
Karen is an organizational development professional and former fashion retail executive with extensive experience coaching leaders, developing individuals, teams and leading business units. Her specialties include helping leaders at all levels bring their brilliance to the foreground in organizations. She helps all her clients increase interpersonal and team effectiveness, build on their strengths and navigate change strategically. Her clients include executives in retail/fashion, insurance, banking, non-profit, consumer products in functional areas ranging from CEO to finance and marketing. She is also on the roster of Columbia Business School Coaches in Private Practice.
As Vice President of Retail and Global Development for the iconic brand, EILEEN FISHER, Karen was known for visionary client-centric leadership and developing leaders into roles which maximized their contributions. She successfully expanded the retail footprint into highly desirable store locations and built strong teams to support profitable growth and a service-oriented culture. Karen led the retail organization including all stores, buying, operations, real estate, customer service, retail marketing and global expansion into Canada and the UK and co- led the Omni Retail team. As a member of the company's senior leadership team her influence was reflected in numerous decisions related to company policy and strategy.
Karen's educational background includes a B.A. from Smith College, an M.B.A. from Columbia University Graduate School of Business, Masters in Positive Organizational Development from Case Western Reserve University, and a certificate in professional coaching from iCoachNY and Baruch College, Zicklin School of Business. She is also a certified MBTI practitioner and ACC certified by The International Coach Federation.
Publications include:  What is Professional Presence and How Can I Achieve It? and How to Give Your Employees Effective Feedback
STRATEGIC COLLABORATOR
Kurt Edwards [he/him]
Kurt is CEO and Co-Founder of PyxAi, a soft skills and culture evaluation tool that helps organizations recruit, retain, and develop great talent. Simply put, PyxAi screens and ranks 100% of your job applicants
He previously created and successfully managed Yousual LLC, a Boston software development consulting firm. During those 8 years, he built systems for MIT, Harvard Business School, the World Bank, and CarbonBlack (formerly Bit9). In 2015-2016 Kurt designed and built the MISO project software that surveys, tracks and statistically analyzes how technology is used in higher education – this software is currently being used by more than 109 colleges and universities in the US.
Executive Coach
Liz Fitzgerald [she/her]
Liz Fitzgerald is an expert in organizational development, change management, and quality improvement. During the past 30 years, working with top executives, Liz has fine-tuned her expertise in coaching, facilitating, and leading organizations through complex change.
Currently, Liz is using her wealth of experience and expertise, taking people from where they are today to where they want to be in the future by "aligning leaders and teams." This is done through collaborative interventions focused on improved performance and increased business results while strengthening her client's internal capability.
Prior to coaching, Liz was Director of Change Management and Continuous Improvement at Delta Air Lines where she led their corporate-wide effort to redesign the training organization and associated training processes which were targeted to 75,000 world-wide employees. The results of this innovative re-engineering led to Delta being named one of Training Magazine's "Top 50 Training Organizations." In addition, Liz created and implemented Delta's first-ever change model, as well as leading change efforts for key strategic initiatives, such as SAP, Customer Commitment, and Service Recovery.
Liz is a Registered Corporate Coach with the Worldwide Association of Business Coaches and an experienced practitioner of General Electric's well-known Change Acceleration and Work-Out Processes. She is a certified Six Sigma Green Belt, Center for Creative Leadership Assessment Facilitator, Hogan Assessment, Herrmann Brain Dominance Instrument consultant, Myers Briggs Type Indicator, and DiSC. These processes are known as the fastest, most cost-effective, and reliable way to accelerate results from any change initiative.
Liz has a B.A. in Psychology from LeMoyne College and an M.A. in Human Resources Development from Marymount University. Liz's broad career background spans such notable companies as IBM, Hay Systems, Accenture, Maritz Communications, and Delta Air Lines. She consulted with some of the largest organizations in the world, such as IBM, Marriott, United States Department of Agriculture, United States Army, and Blue Cross & Blue Shield. In addition, her client list includes The Home Depot, Porsche Cars North America, TriMark USA, Bank of America, United Way, Piedmont Healthcare, Piedmont Heart Institute, Children's Healthcare of Atlanta, Tenet Health Systems, The National Guard, Cox Communications, Travelport, The Better Business Bureau of Metropolitan Atlanta, Inc., Solvay Corporate University, Schering-Plough, Zoo Atlanta, The Atlanta History Center, The High Museum,
Georgia Department of Education, The Community Foundation, Women in Technology, The American College of Rheumatology, Sutherland, Asbill & Brennan, and Girls Incorporated.
Liz is a Board Member of the Metro Atlanta Chamber of Commerce Center for Character Ethics. She lives in Marietta, GA with her husband Keith and two children. She tries to spend as much time as possible with family and friends enjoying the great outdoors in either the Georgia Mountains or New York beaches.
Executive Coach
Louis Scenti [he/him]
Shaped by more than 30 years of experience as a senior executive and leadership and organization development practitioner in large organizations, Louis partners with clients to help them effectively align their impact with their intentions while devising strategies to leverage their strengths to better perform in a complex, fast moving environments. As a former executive he has first-hand experience with the leadership challenges associated with achieving business results, navigating organizational dynamics and meeting the demands of multiple stakeholders with diverse and sometimes conflicting concerns. That experience, along with more than 30 years developing individuals and working with leaders to implement organizational effectiveness and change programs, informs his practical, business outcome-oriented approach to coaching.
Before working with Saterman Connect, Louis worked inside several large  organizations as a Human Capital Management practitioner and executive for more than 30 years. In his last role he served as Chief Talent Officer for the Federal Reserve Bank of New York for 10 years.
His work with business leaders and senior management teams focuses on developing innovative talent management, leadership and organization development programs to drive change and organizational transformation and aligns people programs with business strategy.
As a coach, his extensive experience in leadership and organization development is foundational to his work. He believes that individual change occurs within the surrounding organizational system and as such requires a coach who is fluent in adult development practices and organizational dynamics.
He seeks to guide his clients' self-discovery so they can own and make purposeful choices to advance individual and organizational objectives. He believes that people have the capacity to change when they clarify their intent, experiment with and adopt new behaviors, and build strong relationships and networks. He strives to be a trusted and empathetic partner with clients who are committed to the challenging work of professional and personal growth.
Louis currently serves an Adjunct Lecturer in Columbia University's School of Professional Studies Human Capital Management Master's Degree program. He has also taught in Yeshiva University's Sy Syms School of  Business EMBA program. He is a Career Advisor for Skidmore College and is passionate about mentoring students.
Executive Coach
Mark Ansorge [he/him]
Mark's passion is empowering leaders to create goals that support their ongoing growth and leadership journey.  As they navigate that journey, clients better understand how they are perceived by others, how that perception aligns with their perception of themselves, and how evolving may yield more effective leadership and stronger performance.
Mark is particularly skillful at delivering the critically important "wake-up calls" that can be found in 360 feedback reviews.  He is also a reflective listener who can help executives articulate their goals and create a realistic and specific plan to achieve them.
Coaching executives at all levels, Mark has particular expertise in professional services organizations, media and entertainment companies, and c-suite positions. He is also skilled at helping aspiring and emerging leaders develop their own unique approach to effective leadership.
Mark has held senior executive positions in a range of organizations – as a lawyer at a large law firm, an in-house lawyer, an HR executive at a financial services company, and as Chief Human Resources Officer at both at a global music company and at a large law firm. He has years of experience in the C-suite and working with the board of directors of a public company. His experience includes leading teams of all sizes, and coaching employees at all levels in overcoming obstacles and becoming effective team players.
Mark has a bachelor's degree in Industrial and Labor Relations from Cornell University, a law degree from Boston University Law School, and a certificate in professional coaching from iCoachNY and Baruch College, Zicklin School of Business.
Mark serves as a volunteer executive coach for a well-known national non-profit organization. He lives in Brooklyn with his wife and family.
Copywriter
Peter DiCaprio [he/him]
Peter DiCaprio is a consultant helping organizations enhance profitability and social equity through coaching, organizational development, and training. He has worked with a wide variety of organizations including Apple, Accenture, Boeing, ESPN, Visa, Nestlé, The Nielsen Company, The Port Authority of New York and New Jersey, PricewaterhouseCoopers, and The United Nations. He holds a doctorate in organizational learning from Columbia University. His research and work in racial awareness development emphasizes the roles and identity development of heterosexual cisgender white US American males using a multicultural perspective. He also helps clients and students in higher education develop critical thinking skills, and is currently engaged in research in the fields of science denial and vaccine hesitancy. He is a certified mediator and conflict resolution practitioner.
Executive Coach
Toni L. Booker [she/her]
Toni is a consultative coach who changes the way leaders show up.  She brings an extensive background as a business partner and trusted advisor with progressive roles in human resources across multiple industries. Toni's senior leadership and industry experience affords both insight and understanding of what it takes to lead at the top with the ability to facilitate lasting change.
Successful outcomes from coaching and consulting include:
• Strategic thought partnership to ensure achievement of leader and organizational goals
• Maximized leadership strengths
• Heightened self-awareness and positive behavior change via guided discovery and constructive feedback
• Enhanced executive presence with improved political savvy and navigation of corporate relationships
• Seasoned HR leadership for major change initiatives
• Team facilitation to drive effectiveness, decision-making and collaboration
Toni brings a diverse and global career in organizations large and small. She has been recognized for change leadership, organizational transformation and building high-performance human resources teams.  Her strength lies in broad experience and building rapid credibility to successfully partner with senior leaders. Proven success can be found in client achievement of organizational goals, optimized individual potential and clients' transition to more senior roles.
Inspired by a commitment to coaching women and other under-represented leaders, Toni's practice includes coaching to navigate corporate landscapes, grow skills to advance to the next level, and pivot for career change when needed.  She also serves as a Senior HR consultant on organizational transformation initiatives.  Most recently, she has facilitated workshops on anti-racism, allyship and inclusion.  Coaching and consulting clients include those in professional services firms, healthcare, banking, manufacturing, publishing, academic and faith-based organizations.
Prior to consulting, Toni served as Chief Human Resources Officer for a 10,000-employee health care system in Western New York where she introduced executive coaching, advised executive leaders and drove leadership development programs for high-impact culture change as a member of the Executive Team.  She previously held influential roles as a people strategist with Time Warner Inc., The Worth Collection, Citigroup, Bankers Trust and Electronic Data Systems.
Volunteering her talent and expertise has been a passion throughout Toni's career. She has been active in community workforce development programs, scholarship, and youth enrichment causes.  She served as a founding board member for The Buffalo Arts and Technology Center and as Board Chair for JazzReach, Inc. in New York City.
Toni received a Bachelor of Arts degree in Psychology with concentrations in Sociology and Black Studies from Swarthmore College.  She holds a professional certification in Executive Coaching from Baruch's Zicklin School of Business and a certification in Managing Health Care Delivery from the Executive Leadership Program at the Harvard Business School.  She is also certified in Hogan Assessments.
Toni is a native New Yorker, enjoys world travel and currently resides in Newark, Delaware.
Leadership Coach
Ted Witherell [he/him]
Ted is an executive and leadership coach who helps leaders see how they show up, uncover how they want to show up, and navigate the journey between the two. His practice is shaped by more than 25 years dedicated to developing impactful leaders and cultures as both an executive and consultant. A trusted advisor, he is known for building collaborative partnerships that change people and organizations for the better.
Successful outcomes from coaching include:
Increased self-awareness of the gaps that are holding you back, and the deep-well of strengths you possess to fill them
Full understanding of the context and environment within which you operate
Clear, resonant, and actionable goals
A concrete, realistic and personal plan to achieve your goals
Increased mastery of communication, emotional intelligence, resilience, voice, and presence to achieve your goals
Courage to implement your plan
A trusted partner through the process and beyond
As an executive, Ted has guided the development of organizations and their most vital assets – their people. In roles like Senior Director of Talent Management for the Mass General Brigham healthcare system (formerly Partners HealthCare), he set strategy, led, and provided advice and counsel on the people side of businesses, including change management, team development, executive coaching, and leadership development.
Ted has consulted with organizations like WorldCare International, Copyright Clearance Center, and Contemplative Leaders in Action. He is an adjunct faculty member and guest lecturer at Harvard T.H. Chan School of Public Health, Northeastern University, and Boston College. He has been a panelist at the NeuroLeadership Institute Annual Summit and Becker's Academic Medical Center Forum. Ted served on the Healthcare Council of the American Management Association and the Steering Committee of the National Center for Healthcare Leadership (NCHL) where he chaired the NCHL Coaching Council.
Ted's core strength is empathy. He uses his broad consulting experience to quickly grasp the current reality and form a deep working partnership. His lifelong learning journey includes a bachelor's degree in psychology and health education, and a master's in counseling psychology from Boston College. After teaching in Kingston, Jamaica, he completed additional coursework in curriculum and instruction at Columbia University. He completed an executive coaching certificate program through Babson College and is completing a second certification through Pyramid Coaching. He is certified in the Profilor 360 assessment, Myers-Briggs Type Indicator, Strengths Deployment Inventory, Thomas Killman Conflict Mode Instrument, and ProSci Change Management.
"We do not remember days… we remember moments." – Cesare Pavese
Strategic Collaborator
Yulkendy Valdez [she/her]
Yulkendy is a Forbes 30 Under 30 social entrepreneur, storyteller, and TEDx speaker. As the Co-Founder and CEO of Forefront, she helps employers prepare for the next generation of the workforce – Millennials and Gen-Zrs, the two most diverse groups ever.
Yulkendy brings a diverse set of both corporate and nonprofit experience to the table. She's worked with Bank of America, EY, Puma, and Innosight Consulting, as well as the International Institute of St. Louis and Betty Jean Kerr People's Centers. Yulkendy has received numerous fellowships, including the Resolution Project, Young People For, Opportunity Nation Leaders Program, Future Founders Fellowship, Net Impact Racial Equity Fellowship, Harvard Kennedy School Public Policy Leadership Conference, One Young World, StartingBloc, and PPIA Indiana University. She is a proud alumna of Babson College, the #1 school for entrepreneurship. More recently, she was named one of the Latino 30 Under 30 honorees by El Mundo Boston and a top millennial in Boston by Get Konnected. With roots in her hometown of St. Louis, Missouri, Yulkendy has traveled to over 30+ countries for work and fun.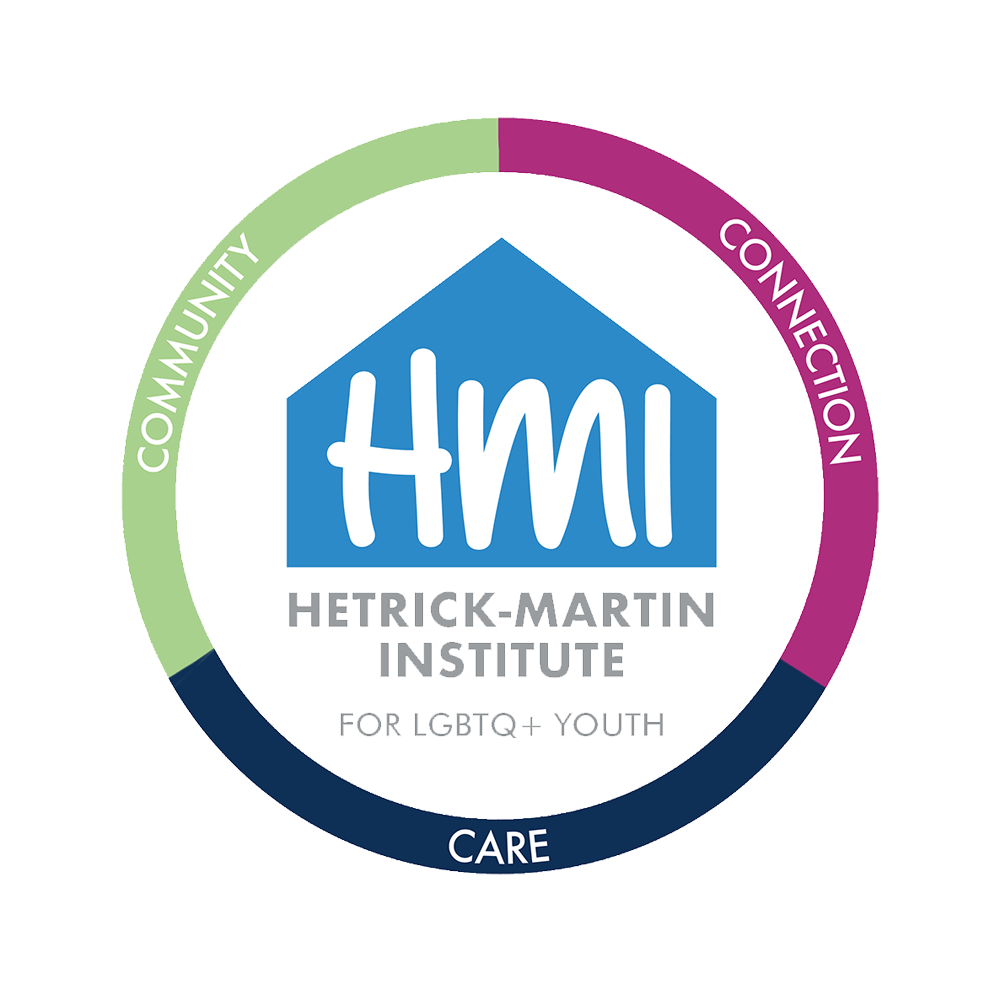 At Saterman Connect, we strive to empower organizations to recognize ongoing cultural transformations happening in their business and impact the communities in which they live and work – it's core to who we are. Our team seeks to create opportunities for people from all backgrounds and advocate for equitable and inclusive representation of every individual. We are proud sponsors of the Hetrick-Martin Institute (HMI) where Josh serves on the board of directors as a Vice-Chair and Co-Chair for the Programs Committee, and Nettie sits on the Programs Committee Taskforce.
Our clients rock! We are proud of the work we are doing with them. Here is a sneak peek at a few.