Inclusive Leadership is living your values every day, unlocking your team's potential, and impacting your community.
Saterman Connect is a team of natural, instinctive collaborators with a deep-rooted passion for culture change. We're driven by shared beliefs that allow us to work with all types of organizations, across a wide range of industries, to produce remarkable results.
To amplify people's potential to deliver impactful business results.
To live in a world where inclusion no longer needs to come before the word leadership.
Meet with the client project team to build connections and together create a project plan that will be referenced throughout the initiative.
Perform a needs assessment through one-on-one interviews, surveys, focus groups, and document reviews to provide context and content in creating the deliverable.
Design and develop custom solutions and deliverables to meet the client's needs.
Facilitate the Academy, workshop, program or initiatives to build skills, competencies, and knowledge.
Receive participant and client feedback, input, and comments to evaluate and assess the program's success.
Plan
Meet with the client project team to build connections and together create a project plan that will be referenced throughout the initiative.
Needs Assessment
Perform a needs assessment through one-on-one interviews, surveys, focus groups, and document reviews to provide context and content in creating the deliverable.
Creation
Design and develop custom solutions and deliverables to meet the client's needs.
Delivery
Facilitate the Academy, workshop, program or initiatives to build skills, competencies, and knowledge.
Evaluation
Receive participant and client feedback, input, and comments to evaluate and assess the program's success.
This is us. A close-knit team with highly diverse backgrounds and skill sets, coming together with a singular purpose to deliver powerfully on your objectives and exceed your expectations.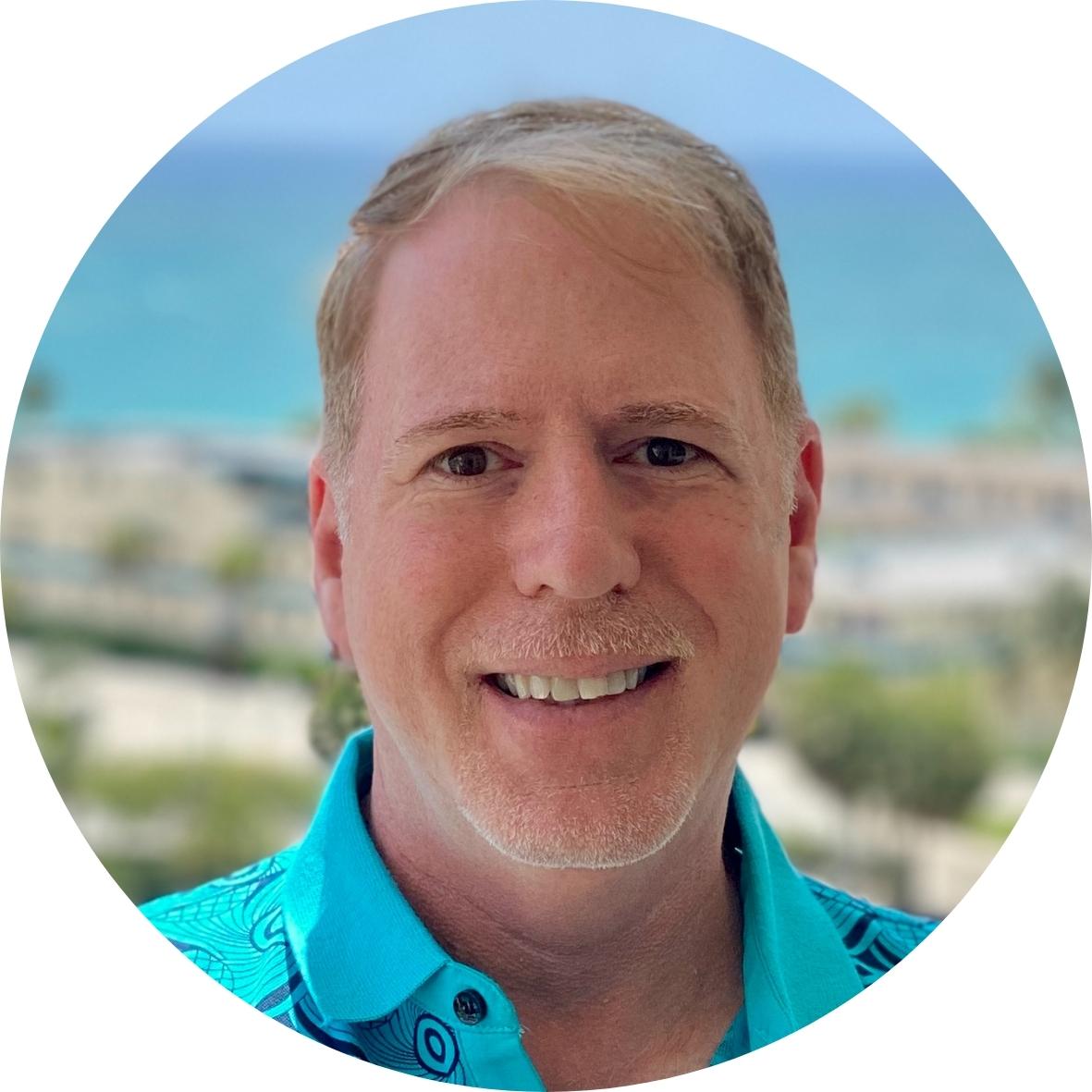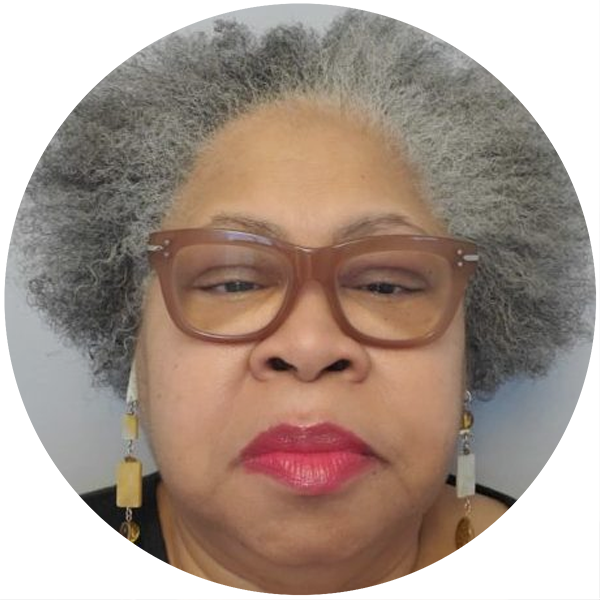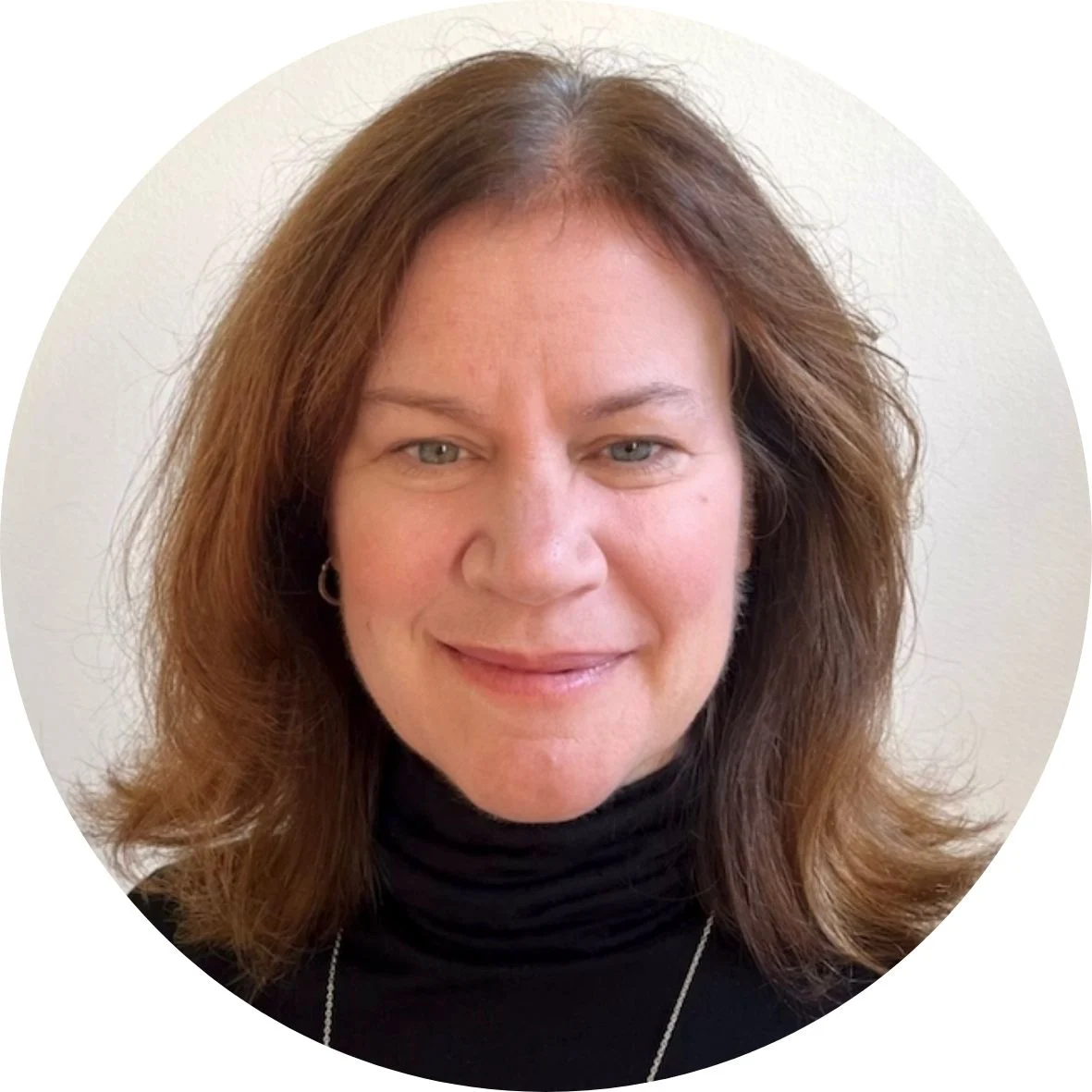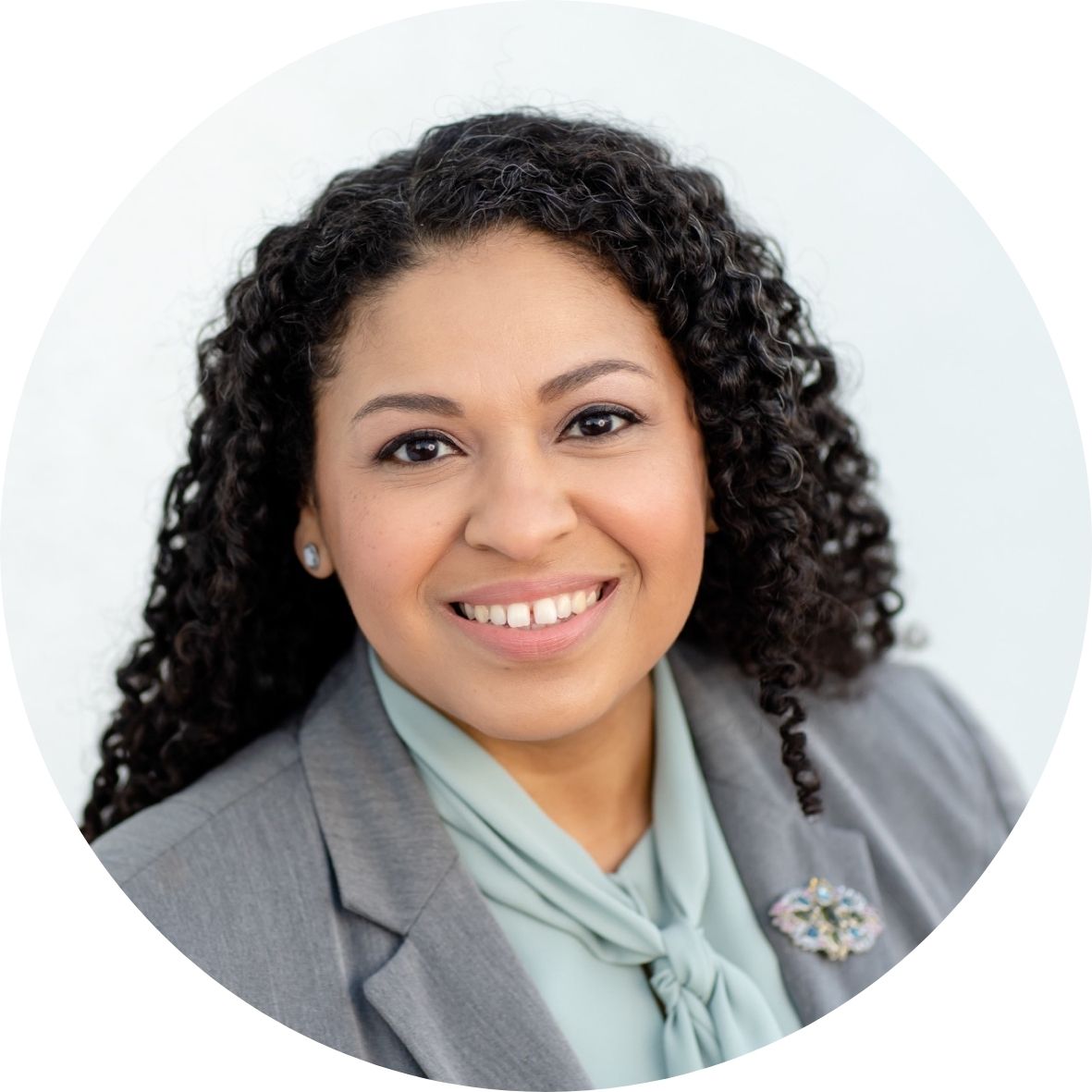 MANAGING PARTNER, FOUNDER
Josh Saterman [he/him]
Josh was born in Miami but now lives in Harlem New York with his amazing husband and cat. His favorite food is pizza––is it bad to eat it everyday?
A proud HMI.org executive Board Member, Josh loves all animals (except snakes), traveling the world and exploring new cultures, and his great hope is for a world that listens better.
His superpower is being a connector and his professional passion is unlocking client's superpowers and seeing where it takes them. He strongly believes "there's awakening when you aren't focused on yourself."
Favorite quote: "Two roads diverged in a wood and I— I took the one less traveled by, and that has made all the difference." – Robert Frost
CHIEF LEARNING OFFICER / MANAGING PARTNER
Nettie Nitzberg [she/her]
Born in Niagara Falls, NY, Nettie now lives in South Boston, Massachusetts. She's the mother of two beautiful independent women, and a rescue dog named 'Tex'. She has an awesome husband who loves surprising her with special milestone birthday gifts.
Nettie's dual passions are eyeglasses in all colors and shapes, and any organizing and decorating project that allows her to play with color, plants, flowers, and pillows. Lots of pillows.
Nettie is always excited to meet new people and make new friends, so it's no surprise that her superpower is connecting people. Something she especially enjoys putting it to good use over a glass of wine.
My motto: "You can never have enough friends."
Favorite quote: "The most basic and powerful way to connect to another person is to listen. Just listen. Perhaps the most important thing we ever give each other is our attention." – Rachel Naomi Remen
MANAGING PARTNER, FOUNDER
Michael Saterman [he/him]
A native New Yorker, Michael lived in the midwest and the American south before settling back in Harlem, New York where he lives with his understanding and thoughtful husband and cat.
Michael is very much at home in the creative outlet of a busy kitchen, both baking (try his signature sourdough if you get the chance) and cooking (he makes a mean Korean short rib).
Creative and positive from a young age, Michael loves to exercise and believes that if you don't challenge yourself, you don't know yourself. His superpower is distilling diverse ideas and input from a room full of visionary people to clearly define the best route forward.
My motto: A brand isn't what you say it is. It's what employees & customers say about you when you're not present.
Favorite quote: "Great companies don't hire skilled people and motivate them, they hire already motivated people and inspire them." – Simon Sinek
Chief Experience Officer
Natalie Spiro [she/her]
Natalie is an authentic globetrotter. Born in Tel Aviv, she grew up in Johannesburg, and now lives in San Diego, California – having spent time in Japan, China, Thailand, Vietnam and Cambodia in between.
She loves everything adventuresome, gastronomic, and wine related (her favorite food is Asian, unsurprisingly.) Her greatest achievements – and joys – were climbing Machu Pichu in four days and riding 550 miles from San Francisco to Los Angeles raising money for AIDS research.
Her 'why' is to shift and change energy on this planet by one or by many, and her superpower is being an Inspiring Energy Shifter, unlocking clients' abilities to step into the best humans they can possibly be. Natalie strongly believes in the power of community and Ubuntu – 'I am who I am because of those around me'.
My motto: "If you want to run fast, run alone. If you want to run far, run together."
Favorite quote: Do not go where the path may lead, go instead where there is no path and leave a trail. – Ralph waldo Emerson
D.E.I.B. Facilitator, Educator and Consultant
Dave Ciliberto [he/him]
Dave Ciliberto provides strategic consulting, coaching, and training services around Inclusion, Diversity and Engagement. With more than 27 years of Human Resources experience, specializes in the areas of Diversity Equity & Inclusion developing integrated strategies, collaborating with Executive Councils, Employee Resource Group leaders, focus group facilitation, data analysis and related training. He works across many industries / organizations within Fortune 500, nonprofits, higher education, and government sector clientele through his firm and in conjunction with Cornell University ILR, Icarus Consulting and other DEI Partnerships. The Cornell University ILR partnership started 14 years ago, some of the workshops include Conscious Inclusion content, Emerging Trends in DEI, Effective DEI Councils, Effective Employee Resource Groups, DEI Education & Training, and Competencies that Drive DEI Strategies. The impact of leading with inclusion is choice knowing that diversity is a fact. We choose to include or exclude knowing that difference/diversity also connects us through experiential similarities.
Dave is driven by his passion for people and is a sought-after DE&I expert to many organizations some include Noodle Partners, Facebook/WhatsApp, A&E Studios, Genentech, Blackboard, the CDC, CUNY, Vizient, NYPD, Rauxa, Abrams Books, Omega Institute, Local Initiatives Support Corporation, Anthem Inc., Ambac Insurance, Guideposts, ION Media Networks and Radian Group Inc. His holistic approach creates an integrated strategy to DEI focusing on alignment, engagement, and championing. Dave is a believer in the journey of understanding self and self-lens, connecting with others to understand their lens and the positive impact that has on the workplace climate for all to shine – Diversity, Equity, Inclusion and Belonging.
Dave authored; "What is wrong with DEI Training" in Talent Management/Diversity Inc. online. Dave is most frequently quoted and featured in academic and business media for his work in the area of DEI citing Dave Ciliberto Enterprises Inc., as well as Career Development from his former roles as Senior Vice President with Partners in Human Resources International. Dave is certified in Diversity Management by The School of Industrial and Labor Relations at Cornell University and is a graduate of Lynchburg College, holding a BA in Business Administration. Dave pursues personal interests in travel photography, exhibiting in New York, where he resides with his husband.
Executive Coach
Delana Glenn [she/her]
Delana Glenn is an Executive Coach, with over forty years' experience leading high performing work teams in Human Resources and Operations. As a senior HR leader, she modeled her vision for diverse, balanced high performing work teams by developing her department to be representative of the standards she expected the organization to uphold. Her hands-on, practical approach to leading teams; transparent communications, growing staff skills, right fitting employees to positions, and establishing mentoring triads, were all instrumental in the high-performance results. She then moved on to the Operations Division to execute the same team-building process to develop several critical teams in the same manner. She retired just her teams received "Team Excellence" recognition from the organization.
She brings this same enthusiasm and clarity to her Executive Coaching. She is most interested in working with new executives and emerging (high potential) managers. These new and emerging leaders are faced with a critical transformation moving from a manager, managing a small team or function to a senior leader, leading a large segment of the organization, a profit center. Coaching provides the individual with an opportunity for self-reflection and assessment. The ability to think through with a coach (partner) personal development required to strengthen individual performance; grow leadership abilities; understand the new power dynamics of influencing others for results and ultimately grasping the impact of the work group to the organization.
Delana is a native New Yorker, growing up in the housing projects of Harlem NY. She graduated high school from the prestigious Bronx High School of Science. She went on to Syracuse University studying History and subsequently earned an MBA at Baruch College. She has completed iCoach New York Professional Coach Program and is pursuing ACC certification with the International Coaching Federation of which she is a member. She is a lifetime learner.
D.E.I.B. Facilitator and Instructional Designer
Monica Hickson, MA [she/her]
Monica Hickson is a Diversity, Equity & Inclusion (DEI) facilitator, writer, instructional designer, and technical trainer with nearly over 20 years experience in online training/instruction, information systems, instructional design, and web development training. In addition to her role, she is currently a Senior Performance Support Analyst for the University of Michigan; a reporter at Concentrate magazine (2021); and a part-time writer for Medium magazine where she showcases her stories about COVID and DEI.
After losing her fiance to COVID-19 she has become an advocate for the people who have suffered during the pandemic and has written several articles and a book highlighting this turbulent time in our history. You can find her original works and articles on Medium, Zora, The Shadow and several articles in Concentrate.
She has worked in IT and higher education for organizations such as Macomb Community College, Henry Ford Community College, Marygrove College, Washtenaw College and other higher education institutions within Michigan; developed and delivered technical, soft skills, and leadership training for both Kelly Services and Ford Motor Company. She has also worked in Diversity, Equity & Inclusion (DEI) as a facilitator and trainer where she has developed more than 5 courses on Social Identities, Microaggressions, Becoming an Ally and more.
During her career, she has obtained several certifications including a DEI certificate from the University of Florida and Microsoft Certified Trainer certifications.
She is a member of several University of Michigan DEI strategic lead teams; Women of Color Task-force (member), Facilitators Engagement Program – FEP (member), ITS DEI Education and Scholarship committee (co-chair) and a Women in Technology (member).
Hickson has two associate degrees in Liberal Arts and Office Information Systems from Oakland Community College, a Bachelor's Degree in Journalism from Wayne State University, a Master's Degree in Education from Central Michigan University, and has also completed other graduate course work beyond a Master's Degree in Human Resources while at Central Michigan University.
She prides herself on being a cool hip mom, cancer survivor, a divorce survivor, and a trusted advocate for those who need it. Monica's first book The COVID DIARIES hit Amazon February 2021.
Head of Finance
Eric Hughes [he/him]
Over 15+ years in the retail industry, Eric built and led diverse teams to run stores and execute projects. At Macy's, he oversaw a $100M+ portfolio of technology investments that allowed the company to operate more seamlessly and profitably between stores and online.
After leaving retail, he pivoted real estate investing, and founded Rental Income Advisors, a coaching and consultancy firm focused on helping new investors buy their first rental properties.
Now, he is leveraging his varied background to provide financial and accounting services to small businesses. He makes everything in the "back office" run smoothly for Saterman Connect, so that everyone else can focus on the business of people and serving our clients.
He lives in NYC and Florida with his husband.
Head of Strategy
Jennifer Kopkowski [she/her]
Jennifer spent 20+ years in the retail industry building $1B+ businesses that delivered both sales as well as profit.  Her strength lies in her ability to develop a strategy that incorporates all aspects of the business and then working in a collaborative, results oriented approach to deliver that vision.  She enjoys coaching and leading teams, and her years spent as a VP at Macy's helped develop and guide  many outstanding individuals that are currently delivering results in today's retail market.
In her spare time she enjoys hanging out with her husband and their two teenage children.
Strategic Consultant
Samia Mansour [she/her]
Samia is passionate about building sustainable communities and uplifting the voices and experiences of those who have been historically and systemically underrepresented. She has spent over a decade working in the Jewish professional world advocating for intentional and thoughtful representation of diverse Jewish identities and experiences. She is currently the Program Director with At The Well, an organization whose mission is to enhance women's well-being through ancient Jewish practices. Prior to At The Well, Samia worked as the Community Development Strategist for jHUB Cleveland, an organization whose mission is to support interfaith couples and families in exploring Jewish customs and values.
Samia began her career working at Oberlin College Hillel. She earned a B.A. in Religion with a concentration in Islam from Oberlin College and a Master's in Social Work from Case Western Reserve University. She is a licensed social worker in Ohio and serves on the boards of the Jewish Lakewood Alliance, Mitsui Collective, and Ammud: Jews of Color Torah Academy. In 2021, she co-founded Jews of Color: Cleveland, which aims to cultivate a safe space for folks who self-identify as Jews of Color in Greater Cleveland. Samia was a 2019 Jeremiah Fellow for Bend the Arc and was selected as a 2020 "12 under 36: Members of the Tribe" by the Cleveland Jewish News. In 2022, Samia premiered Our Stories: Intersectionality in Cleveland's Jewish Community, where she served as both developer and consultant.
Samia lives in Cleveland, OH, on Erie, Mississauga and Kaskaskia land with her husband and enjoys running, traveling, and playing her ukulele.
D.E.I.B. Facilitator, Educator and Consultant
Serena Manzo [she/her]
Serena Manzo (she/her) is a D&I educator and consultant with 10+ years' experience in DEI and belonging leadership, people-first management, and systems-informed organizational change in K-12, higher education, and private sectors. Serena leverages her diverse work experience whether partnering with Washington State tribal leaders, living and teaching across the globe, spearheading inclusive organizational change modalities, or creating dynamic retention and support initiatives for BIPOC first-generation college students to help organizations center active curiosity, empathy, and humility to create institutional cultures of integrity and inclusion.
Serena's strengths lie in cultivating executive and frontline stakeholder relationships to identify and address systemic barriers, guiding emotionally intelligent leadership, and developing vibrant and diverse teams. She is passionate about coaching individuals to navigate and normalize tough conversations, ask courageous questions, empower self-reflection, and mobilize action as a transformational framework for workplace equity.
Serena is originally from Long Beach, California but grew up on the rocky shores of Bainbridge Island in the Pacific Northwest. She currently resides in Seattle, WA. Serena has a Bachelor of Arts in Global Studies from Azusa Pacific University and Master of Education from Seattle University. In her spare time you can find Serena performing with her Dominican bachata dance team, researching the best taco and noodle spots in town, and traveling to at least one new country every year.
Inclusion Insights Coordinator
Dylan Moore [he/they]
Dylan is an Inclusion Insights Coordinator, writer and researcher with Saterman Connect. A transgender non-binary person, he has been advocating for his community since 2016, when he came out. Having lived in Japan and England previously, he divides his time between Manhattan and Yonkers, where he attends university.
He attended the first trans march in Washington D.C. in October 2019, and was invited to panels hosted by NYU's class of aspiring teachers on how to be an ally to transgender students for three years. He has worked at the LGBT Center in the West Village, serving as an educator to teens. Most recently, he gave a series of presentations to his high school's faculty on the importance of respecting transgender students in the classroom.
A homebody at heart, Dylan's hobbies include reading, cooking, playing guitar, and spending time with his family.
Manager of Internal Operations, Project Management, and Brand Building
Michelle Ostroff [she/her]
A born-and-raised New Yorker, Michelle resides in Manhattan. On any given day, Michelle is creating engaging social media ties, website strategy and content, coaching, and conducting internal operations for Saterman Connect.
An avid dog lover with a love for playing music, Michelle is also an actor, writer and filmmaker.
She loves to make unique deep connections and throws herself into learning people's stories. She feels for those in a way that she puts herself in their situation. It's no wonder empathy is her #1 superpower!
My motto: Do what makes you feel whole – regardless of the climb it takes to get there.
Favorite quote: "No one can make you feel inferior without your consent." – Eleanor Roosevelt
D.E.I.B. Facilitator, Educator and Consultant
Ebony R. Rose [she/her]
Ebony R. Rose (she/her) is a change agent with over fifteen years of community development, consulting, teaching, and facilitation experience. With a focus on talent development, project management, and strategic planning that supports diversity, equity, access, and inclusion initiatives, Ebony enjoys leading teams through the design and implementation of learning and development efforts for large and small global companies, non-profit agencies, higher education institutions, and social Greek organizations. Ebony holds a Master's degree in Interdisciplinary Studies from New York University (NYU) and is a Cornell IRL Certified Diversity Professional (CCDP).
Areas of Expertise
• Community Listening Sessions
• Diversity & Inclusion Audits
• Individual & Team Consulting
• Organizational Design
• Social Identity Development
• Strategic Planning
• Talent Development
Director of Operations and Project Management
Perri Nitzberg [she/her]
Born in Washington, D.C. but a resident of Georgia since the age of 5, Perri is a northerner at heart but a southerner in spirit. She currently resides in Summerhill, a neighborhood in the City of Atlanta, with her fiancé, Casey, and their two cats. You can likely find Perri spending time with friends, exploring the city/finding all the best places to eat, and on the occasion, visiting her favorite place, the beach, with a book in hand. She loves to help people by understanding their problems and then working with them to identify the solution – something she applies in both her work and personal life.
Perri's motto: What you give, you will get in return.
Favorite quote: "A negative mind will never give you a positive life." – Ziad KK. Abdelnour
Our clients rock! We are proud of the work we are doing with them. Here is a sneak peek at a few.
We practice what we preach by connecting with a wide range of individuals and organizations who make a positive impact on our world.
At Saterman Connect, we strive to impact our community. We support many organizations including Hetrick-Martin Institute, Strong Women Strong Girls, Heifer International, the Honor Foundation, and more. Hetrick-Martin Institute (HMI) is a New York City-based nonprofit devoted to serving the needs of LGBTQIA+ youth between the ages of 13-25. These young people are looking for community, safety, love, and support. Josh, our Managing Partner and Co-Founder, serves as a co-chair on the HMI board of directors. 
Each year, Saterman Connect gives a percentage of its profits to HMI and the other organizations mentioned. Saterman Connect is also a LGBT Business Enterprise (LGBTBE) Certified, and Saterman Connect qualifies as a certified diverse supplier.