Diversity. Equity. Inclusion. Belonging.
Simply put: Diversity is a fact. Inclusion is a choice. Equity is treating people fairly. Belonging is how people feel – about you, your organization, your brand and so much more. Saterman Connect is here to support you, your organization, and your employees as you embark on your D.E.I.B. journey.
It doesn't matter where you are on your D.E.I.B journey – what is most important is that you continue on this path. Every employee deserves to bring their full authentic self to work. This means creating an environment where they feel safe, supported, and belong. Over time organizations will learn how they must create an environment where everyone is accepted, and has the opportunity to reach their full potential.
The phrase D.E.I.B. is talked about a lot, but it's often misunderstood. Let's break it down together:
Diversity, Equity, Inclusion, and Belonging are interconnected. We take a holistic look at the key factors in your evolving culture, allowing everyone to grow and learn together. We believe everyone should be a part of this journey.
We offer a range of programs, workshops, and tools to support leaders and organizations by embedding D.E.I.B. initiatives into all actions, policies, and initiatives within an organization. Our offerings help your employees see the world, topics, and issues being discussed through a fresh, open lens. This is all about unlocking the power of your people to unlock stronger business results.
Wherever you are on your journey, we never judge. We just offer a way forward.
The millennial and Gen Z generations are the most diverse in history: only 56% of the 87 million millennials in the country are white, as compared to 72% of the 76 million members of the baby boomer generation.

1. How can we recognize our visible and invisible dimensions of diversity?
2. What role does unconscious bias play?
3. In what ways might we clearly recognize micro-messaging?
4. What does it mean to be an inclusive workplace?
5. How can we assess and boost colleagues' sense of belonging?
6. How do we build a scalable and sustainable D.E.I.B. strategy and approach?
Discuss the answers to these and other questions with our team of experts.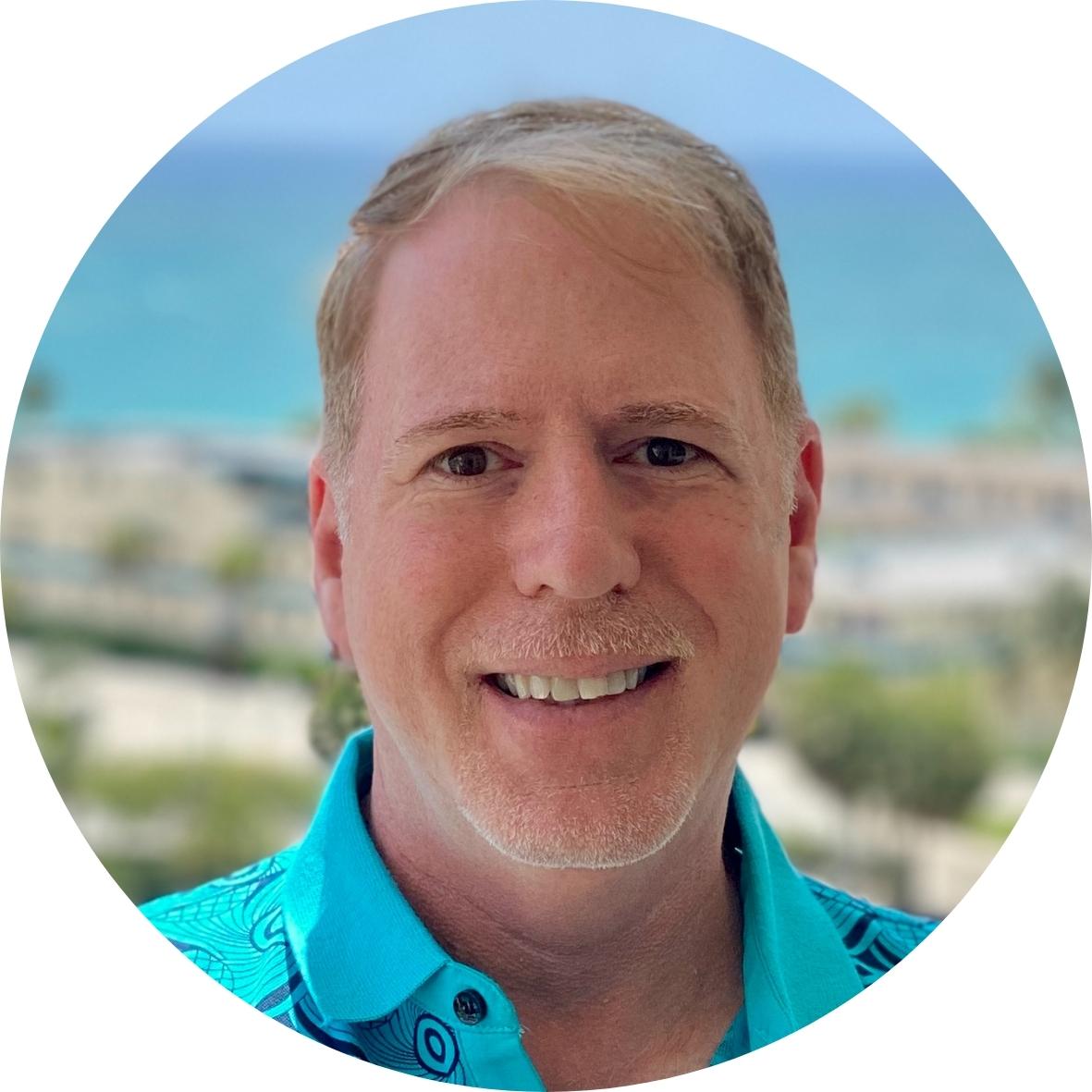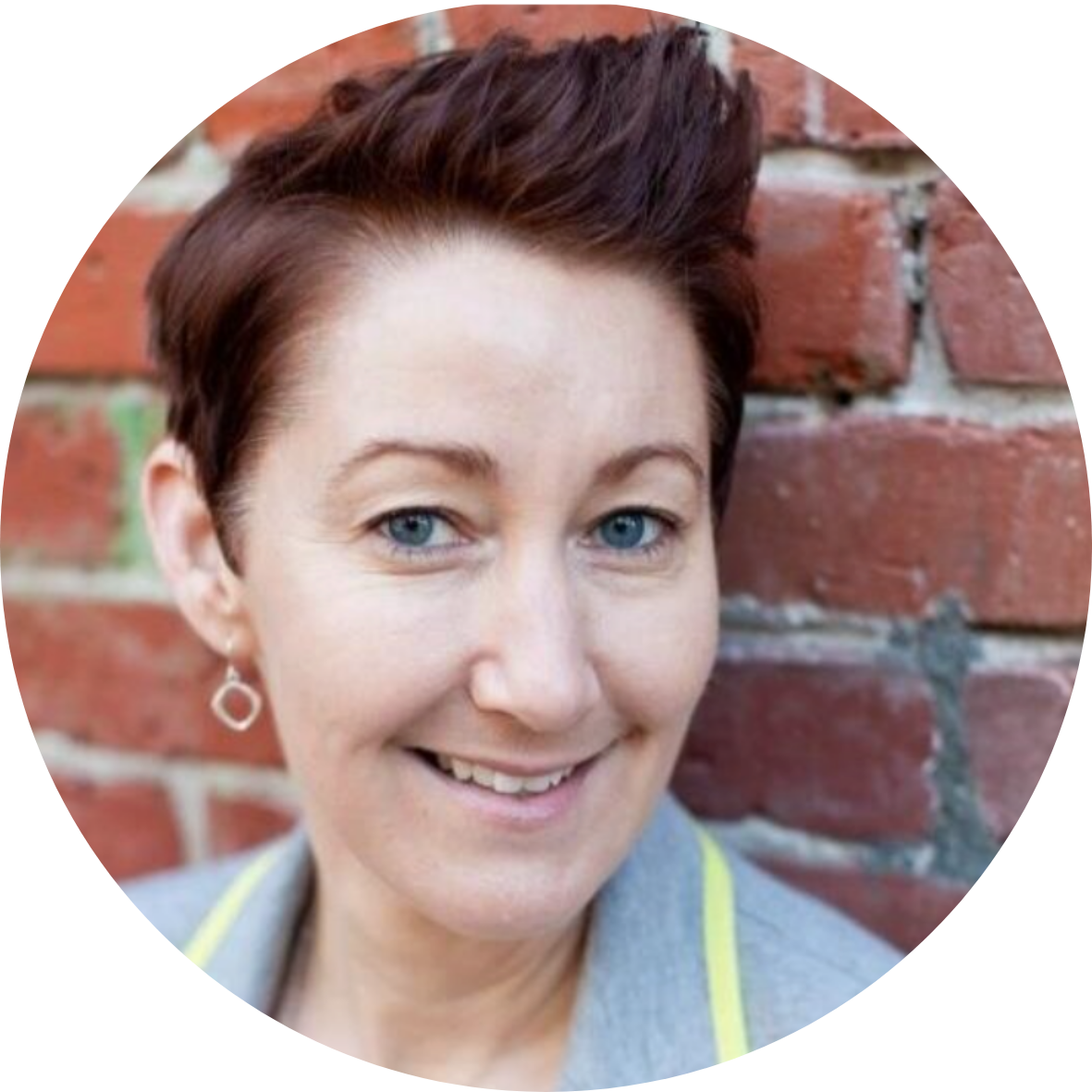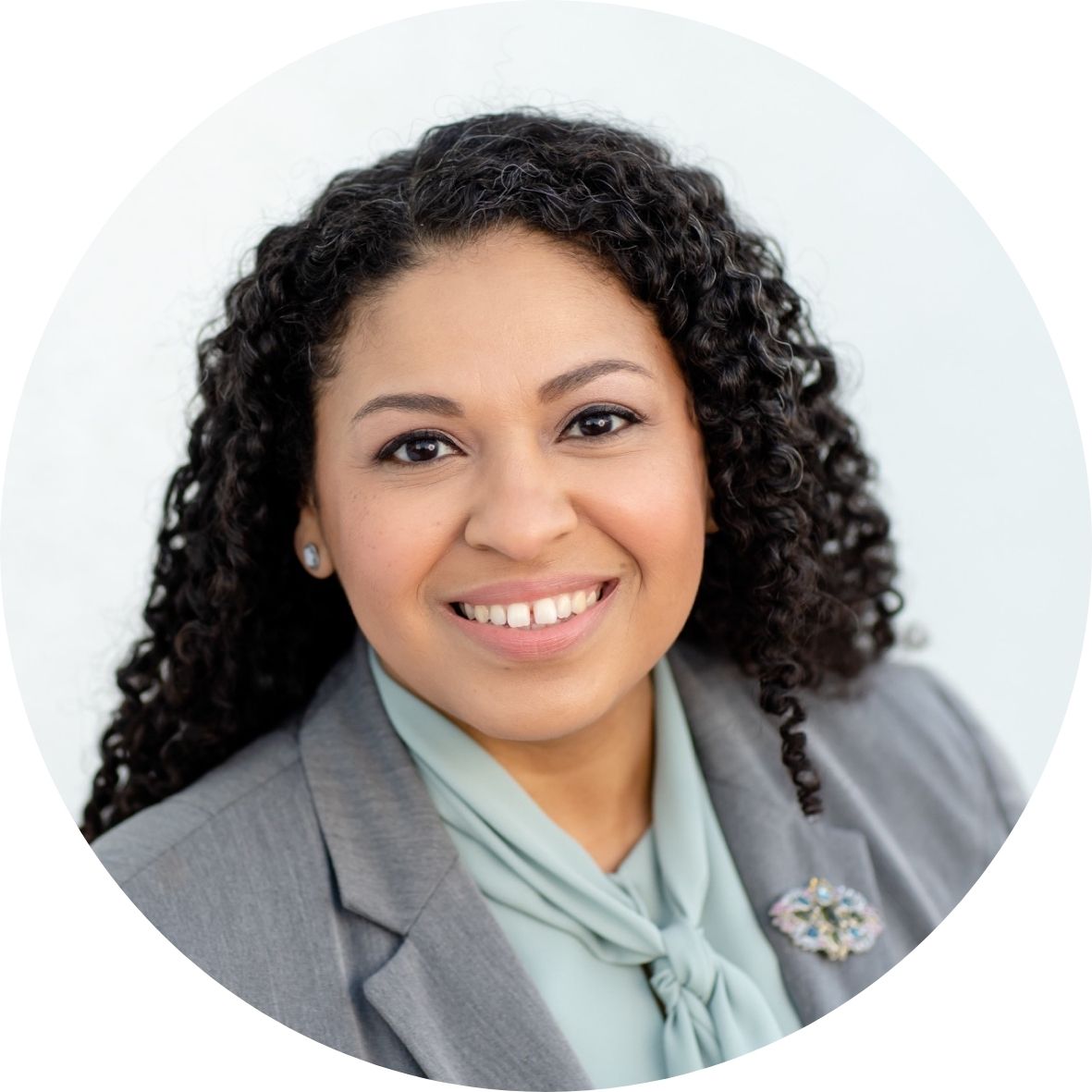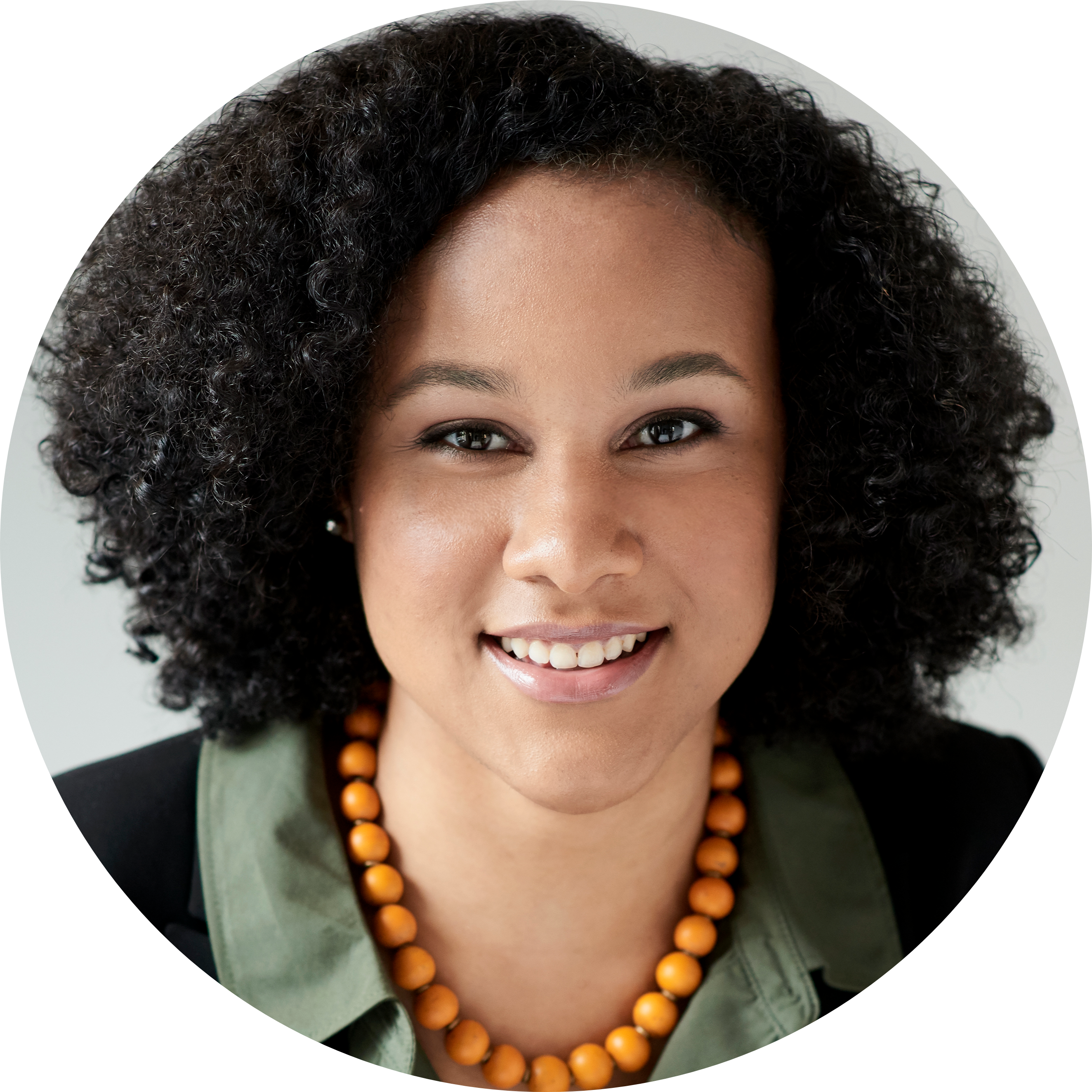 MANAGING PARTNER, FOUNDER
Josh Saterman [he/him]
Josh was born in Miami but now lives in Harlem New York with his amazing husband and cat. His favorite food is pizza––is it bad to eat it everyday?
A proud HMI.org executive Board Member, Josh loves all animals (except snakes), traveling the world and exploring new cultures, and his great hope is for a world that listens better.
His superpower is being a connector and his professional passion is unlocking client's superpowers and seeing where it takes them. He strongly believes "there's awakening when you aren't focused on yourself."
Favorite quote: "Two roads diverged in a wood and I— I took the one less traveled by, and that has made all the difference." – Robert Frost
MANAGING PARTNER
Nettie Nitzberg [she/her]
Born in Niagara Falls, NY, Nettie now lives in South Boston, Massachusetts. She's the mother of two beautiful independent women, and a rescue dog named 'Tex'. She has an awesome husband who loves surprising her with special milestone birthday gifts.
Nettie's dual passions are eyeglasses in all colors and shapes, and any organizing and decorating project that allows her to play with color, plants, flowers, and pillows. Lots of pillows.
Nettie is always excited to meet new people and make new friends, so it's no surprise that her superpower is connecting people. Something she especially enjoys putting it to good use over a glass of wine.
My motto: "You can never have enough friends."
Favorite quote: "The most basic and powerful way to connect to another person is to listen. Just listen. Perhaps the most important thing we ever give each other is our attention." – Rachel Naomi Remen
D.E.I.B. Facilitator, Educator and Consultant
Dave Ciliberto [he/him]
Dave Ciliberto provides strategic consulting, coaching, and training services around Inclusion, Diversity and Engagement. With more than 27 years of Human Resources experience, specializes in the areas of Diversity Equity & Inclusion developing integrated strategies, collaborating with Executive Councils, Employee Resource Group leaders, focus group facilitation, data analysis and related training. He works across many industries / organizations within Fortune 500, nonprofits, higher education, and government sector clientele through his firm and in conjunction with Cornell University ILR, Icarus Consulting and other DEI Partnerships. The Cornell University ILR partnership started 14 years ago, some of the workshops include Conscious Inclusion content, Emerging Trends in DEI, Effective DEI Councils, Effective Employee Resource Groups, DEI Education & Training, and Competencies that Drive DEI Strategies. The impact of leading with inclusion is choice knowing that diversity is a fact. We choose to include or exclude knowing that difference/diversity also connects us through experiential similarities.
Dave is driven by his passion for people and is a sought-after DE&I expert to many organizations some include Noodle Partners, Facebook/WhatsApp, A&E Studios, Genentech, Blackboard, the CDC, CUNY, Vizient, NYPD, Rauxa, Abrams Books, Omega Institute, Local Initiatives Support Corporation, Anthem Inc., Ambac Insurance, Guideposts, ION Media Networks and Radian Group Inc. His holistic approach creates an integrated strategy to DEI focusing on alignment, engagement, and championing. Dave is a believer in the journey of understanding self and self-lens, connecting with others to understand their lens and the positive impact that has on the workplace climate for all to shine – Diversity, Equity, Inclusion and Belonging.
Dave authored; "What is wrong with DEI Training" in Talent Management/Diversity Inc. online. Dave is most frequently quoted and featured in academic and business media for his work in the area of DEI citing Dave Ciliberto Enterprises Inc., as well as Career Development from his former roles as Senior Vice President with Partners in Human Resources International. Dave is certified in Diversity Management by The School of Industrial and Labor Relations at Cornell University and is a graduate of Lynchburg College, holding a BA in Business Administration. Dave pursues personal interests in travel photography, exhibiting in New York, where he resides with his husband.
D.E.I.B. Collaborator
Derek Epps [he/him]
With over 17 years of experience within the Wine and Spirits industry, Derek is a thought leader, seasoned marketing professional, and change agent. His expertise is developing growth strategies and identifying opportunities to authentically connect consumers with brands. Derek is a leader in the CPG industry and champions diversity, equity, and inclusion principles to drive change management.
He has effectively led employee resource and affinity groups and knows firsthand how collaboration with a diverse workforce sparks creativity and fosters growth. Derek has achieved success by actively engaging industry professionals and cross-functional partners while guiding others on how to establish cultural fluency. He has also evaluated talent acquisition strategy and is committed to engaging diverse talent around career planning.
Derek's professional experience coupled with his drive to create impact within his community and passion for helping others gain equity and equality within all spaces is fueled by his unwavering commitment to his family.
A graduate of Johnson C. Smith University, he received a Bachelor of Science degree in Marketing in addition to earning an Advanced Professional Certificate in Diversity & Inclusion from Cornell University ILR School.
Favorite Quote: "If you're walking down the right path and you're willing to keep walking, eventually you'll make progress." — Barack Obama
D.E.I.B. Facilitator and Instructional Designer
Monica Hickson, MA [she/her]
Monica Hickson is a Diversity, Equity & Inclusion (DEI) facilitator, writer, instructional designer, and technical trainer with nearly over 20 years experience in online training/instruction, information systems, instructional design, and web development training. In addition to her role, she is currently a Senior Performance Support Analyst for the University of Michigan; a reporter at Concentrate magazine (2021); and a part-time writer for Medium magazine where she showcases her stories about COVID and DEI.
After losing her fiance to COVID-19 she has become an advocate for the people who have suffered during the pandemic and has written several articles and a book highlighting this turbulent time in our history. You can find her original works and articles on Medium, Zora, The Shadow and several articles in Concentrate.
She has worked in IT and higher education for organizations such as Macomb Community College, Henry Ford Community College, Marygrove College, Washtenaw College and other higher education institutions within Michigan; developed and delivered technical, soft skills, and leadership training for both Kelly Services and Ford Motor Company. She has also worked in Diversity, Equity & Inclusion (DEI) as a facilitator and trainer where she has developed more than 5 courses on Social Identities, Microaggressions, Becoming an Ally and more.
During her career, she has obtained several certifications including a DEI certificate from the University of Florida and Microsoft Certified Trainer certifications.
She is a member of several University of Michigan DEI strategic lead teams; Women of Color Task-force (member), Facilitators Engagement Program – FEP (member), ITS DEI Education and Scholarship committee (co-chair) and a Women in Technology (member).
Hickson has two associate degrees in Liberal Arts and Office Information Systems from Oakland Community College, a Bachelor's Degree in Journalism from Wayne State University, a Master's Degree in Education from Central Michigan University, and has also completed other graduate course work beyond a Master's Degree in Human Resources while at Central Michigan University.
She prides herself on being a cool hip mom, cancer survivor, a divorce survivor, and a trusted advocate for those who need it. Monica's first book The COVID DIARIES hit Amazon February 2021.
D.E.I.B. Facilitator, Educator and Consultant
Serena Manzo [she/her]
Serena Manzo (she/her) is a D&I educator and consultant with 10+ years' experience in DEI and belonging leadership, people-first management, and systems-informed organizational change in K-12, higher education, and private sectors. Serena leverages her diverse work experience whether partnering with Washington State tribal leaders, living and teaching across the globe, spearheading inclusive organizational change modalities, or creating dynamic retention and support initiatives for BIPOC first-generation college students to help organizations center active curiosity, empathy, and humility to create institutional cultures of integrity and inclusion.
Serena's strengths lie in cultivating executive and frontline stakeholder relationships to identify and address systemic barriers, guiding emotionally intelligent leadership, and developing vibrant and diverse teams. She is passionate about coaching individuals to navigate and normalize tough conversations, ask courageous questions, empower self-reflection, and mobilize action as a transformational framework for workplace equity.
Serena is originally from Long Beach, California but grew up on the rocky shores of Bainbridge Island in the Pacific Northwest. She currently resides in Seattle, WA. Serena has a Bachelor of Arts in Global Studies from Azusa Pacific University and Master of Education from Seattle University. In her spare time you can find Serena performing with her Dominican bachata dance team, researching the best taco and noodle spots in town, and traveling to at least one new country every year.
D.E.I.B. COLLABORATOR AND FACILITATOR
Jinnae Monroe [she/her]
Professor Jinnae Monroe is an Air Force veteran, D.E.I.B. Advisor, and founder of HireGround (501c3) nonprofit, which provides students with workforce development, and post-high school support/life skills. She has over 25 years of experience leading Human Resource workplace challenges, Resiliency & Inclusion (onboarding Vets), and Leadership Development for fortune 500 companies, saving her clients millions in turnover & retention costs. Also, recognized for her facilitation work on a Presidential level and ranked #1 lead facilitator among 100+ peers, in a company of 50k employees. For the past 14 years, Jinnae has taught Human Resource Staffing, Ethics and Public Speaking courses for Graduate students. She also teaches public speaking/presentation skills to Sr. Executives. Jinnae is a keynote speaker to government, military, education, nonprofit, law firms, and corporate on the topic of Talent Management, Generations in the Workplace, Change Management and Women's leadership initiatives.
Jinnae has coached the transitional careers for countless veterans, military leaders and spouses across the U.S. She has designed customized curriculum for companies to start succession programs. Mostly recently, Jinnae was handpicked to help lead the way for the Boots-to-Business program. This program educates transitioning military members who want to start a business.
Jinnae is certified in the following Personality Assessments: CPP: FIRO B, 360 Feedback, John Maxwell Coach and Certified International Speaker, Strength Deployment Inventory (SDI), Workplace DiSC facilitator, Five Behaviors, MBTI, PROSCI Change Management, Behavioral Based Interview Structure (BBSI), Generations in the Workplace, Diversity and Inclusion. She is also a Foster/Adoptive parent trainer.
She is a member of the National and Prince William Society for Human Resources, American Training & Development, American Businesswomen, and Leadership Prince William class of 2020. Jinnae serves as a member of several boards: PW Chamber of Commerce, DC/Loudon American Red Cross, PW Human Alliance, and MCPS Education Foundation, and Ambassador to SpouseLink. Awarded, Nonprofit of the Year, recognized for Emerging Small Business, and Excellence in Business. Jinnae has also garnered several 1st Place awards for Toastmasters International.
Private matters: Military spouse, self-proclaimed Scrabble champ and Zumba instructor. What she does when no one is looking – standup comedian in her bathroom mirror
D.E.I.B. Facilitator, Educator and Consultant
Dacia Fasion Roe [she/her]
Dacia (pronounced "day-sha") is a risk-taking, rabble-rouser committed to liberating the humanistic + heroic spirit of individuals and organizations. She has spent over two decades developing fit for purpose teams, programs, and processes that help people be better, bolder, and more bad-ass. Always driven to innovate new ways of working, now more than ever, she's passionate about writing a new playbook for activating, motivating, and developing a company's most valuable asset; their people. She whole-heartedly believes that Human Resources is long overdue for a redesign. A modernizing. A humanizing. A total rebranding. To not just challenge the status quo, but change it. Organizations that she has held leadership positions at include Starbucks Coffee Co., Apple Retail, Pandora Media, SYPartners, Etsy and Cityblock.
D.E.I.B. Facilitator, Educator and Consultant
Ebony R. Rose [she/her]
Ebony R. Rose (she/her) is a change agent with over fifteen years of community development, consulting, teaching, and facilitation experience. With a focus on talent development, project management, and strategic planning that supports diversity, equity, access, and inclusion initiatives, Ebony enjoys leading teams through the design and implementation of learning and development efforts for large and small global companies, non-profit agencies, higher education institutions, and social Greek organizations. Ebony holds a Master's degree in Interdisciplinary Studies from New York University (NYU) and is a Cornell IRL Certified Diversity Professional (CCDP).
Areas of Expertise
• Community Listening Sessions
• Diversity & Inclusion Audits
• Individual & Team Consulting
• Organizational Design
• Social Identity Development
• Strategic Planning
• Talent Development
Strategic Collaborator
Yulkendy Valdez [she/her]
Yulkendy is a Forbes 30 Under 30 social entrepreneur, storyteller, and TEDx speaker. As the Co-Founder and CEO of Forefront, she helps employers prepare for the next generation of the workforce – Millennials and Gen-Zrs, the two most diverse groups ever.
Yulkendy brings a diverse set of both corporate and nonprofit experience to the table. She's worked with Bank of America, EY, Puma, and Innosight Consulting, as well as the International Institute of St. Louis and Betty Jean Kerr People's Centers. Yulkendy has received numerous fellowships, including the Resolution Project, Young People For, Opportunity Nation Leaders Program, Future Founders Fellowship, Net Impact Racial Equity Fellowship, Harvard Kennedy School Public Policy Leadership Conference, One Young World, StartingBloc, and PPIA Indiana University. She is a proud alumna of Babson College, the #1 school for entrepreneurship. More recently, she was named one of the Latino 30 Under 30 honorees by El Mundo Boston and a top millennial in Boston by Get Konnected. With roots in her hometown of St. Louis, Missouri, Yulkendy has traveled to over 30+ countries for work and fun.