Explore & discover the power of coaching. Unleash your superpowers.
If you can see potential in your people and aren't sure how to unlock it, then professional coaching is a path to pursue for you, your team, and your organization. Our experienced coaches combine executive coaching, leadership development coaching, and strengths-based coaching into a structured, versatile approach that will inspire and unleash individuals and teams towards shared goals.
Our professional coaching
services include:
Ideal for cultivating your next generation of leaders, building executive presence, and supporting business leaders, executive coaching is a talent investment a company makes in growing and developing its leaders. An important component of executive coaching is the stakeholder, such as the boss, senior leader, or HR, who sponsors and supports you throughout this coaching relationship.
At Saterman Connect we believe in the power of a team. No one person can do it all. We also know the coaching experience is personal and finding the right coach to support you and your journey is critical. This is why we've pulled together a team of coaches to ensure we meet the needs of our clients wherever they are in their coaching journey.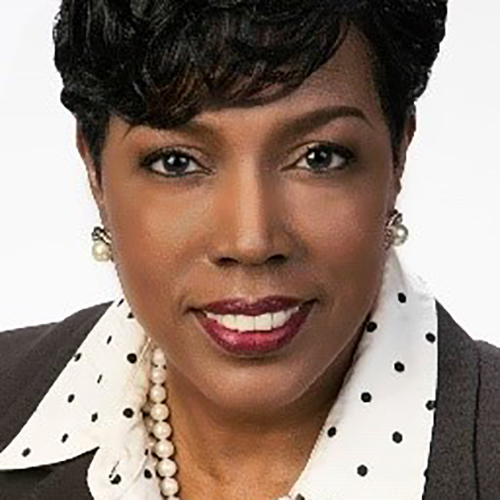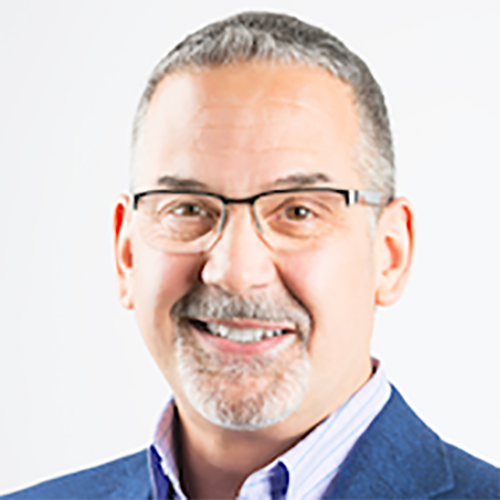 Executive Coach
Toni L. Booker [she/her]
Toni is a consultative coach who changes the way leaders show up.  She brings an extensive background as a business partner and trusted advisor with progressive roles in human resources across multiple industries. Toni's senior leadership and industry experience affords both insight and understanding of what it takes to lead at the top with the ability to facilitate lasting change.
Successful outcomes from coaching and consulting include:
• Strategic thought partnership to ensure achievement of leader and organizational goals
• Maximized leadership strengths
• Heightened self-awareness and positive behavior change via guided discovery and constructive feedback
• Enhanced executive presence with improved political savvy and navigation of corporate relationships
• Seasoned HR leadership for major change initiatives
• Team facilitation to drive effectiveness, decision-making and collaboration
Toni brings a diverse and global career in organizations large and small. She has been recognized for change leadership, organizational transformation and building high-performance human resources teams.  Her strength lies in broad experience and building rapid credibility to successfully partner with senior leaders. Proven success can be found in client achievement of organizational goals, optimized individual potential and clients' transition to more senior roles.
Inspired by a commitment to coaching women and other under-represented leaders, Toni's practice includes coaching to navigate corporate landscapes, grow skills to advance to the next level, and pivot for career change when needed.  She also serves as a Senior HR consultant on organizational transformation initiatives.  Most recently, she has facilitated workshops on anti-racism, allyship and inclusion.  Coaching and consulting clients include those in professional services firms, healthcare, banking, manufacturing, publishing, academic and faith-based organizations.
Prior to consulting, Toni served as Chief Human Resources Officer for a 10,000-employee health care system in Western New York where she introduced executive coaching, advised executive leaders and drove leadership development programs for high-impact culture change as a member of the Executive Team.  She previously held influential roles as a people strategist with Time Warner Inc., The Worth Collection, Citigroup, Bankers Trust and Electronic Data Systems.
Volunteering her talent and expertise has been a passion throughout Toni's career. She has been active in community workforce development programs, scholarship, and youth enrichment causes.  She served as a founding board member for The Buffalo Arts and Technology Center and as Board Chair for JazzReach, Inc. in New York City.
Toni received a Bachelor of Arts degree in Psychology with concentrations in Sociology and Black Studies from Swarthmore College.  She holds a professional certification in Executive Coaching from Baruch's Zicklin School of Business and a certification in Managing Health Care Delivery from the Executive Leadership Program at the Harvard Business School.  She is also certified in Hogan Assessments.
Toni is a native New Yorker, enjoys world travel and currently resides in Newark, Delaware.
Executive Coach
Karen R Gray [she/her]
Karen Gray is an ICF certified (PCC level) executive and career coach in private practice, Senior Consultant, Executive and EZRA coach. In addition to specialized coaching tailored to her individual clients' professional needs and challenges, she conducts training and workshops on a variety of leadership topics including giving feedback, personal branding, executive presence, and team development. Karen is a member of the Adjunct Faculty at Fashion Institute of Technology where she teaches courses on leadership and business to undergraduates.
Karen is an organizational development professional and former fashion retail executive with extensive experience coaching leaders, developing individuals, teams and leading business units. Her specialties include helping leaders at all levels bring their brilliance to the foreground in organizations. She helps all her clients increase interpersonal and team effectiveness, build on their strengths and navigate change strategically. Her clients include executives in retail/fashion, insurance, banking, non-profit, consumer products in functional areas ranging from CEO to finance and marketing. She is also on the roster of Columbia Business School Coaches in Private Practice.
As Vice President of Retail and Global Development for the iconic brand, EILEEN FISHER, Karen was known for visionary client-centric leadership and developing leaders into roles which maximized their contributions. She successfully expanded the retail footprint into highly desirable store locations and built strong teams to support profitable growth and a service-oriented culture. Karen led the retail organization including all stores, buying, operations, real estate, customer service, retail marketing and global expansion into Canada and the UK and co- led the Omni Retail team. As a member of the company's senior leadership team her influence was reflected in numerous decisions related to company policy and strategy.
Karen's educational background includes a B.A. from Smith College, an M.B.A. from Columbia University Graduate School of Business, Masters in Positive Organizational Development from Case Western Reserve University, and a certificate in professional coaching from iCoachNY and Baruch College, Zicklin School of Business. She is also a certified MBTI practitioner and ACC certified by The International Coach Federation.
Publications include:  What is Professional Presence and How Can I Achieve It? and How to Give Your Employees Effective Feedback
Executive Coach
Gerald Hutchinson [he/him]
Gerald's passion is in growing local businesses and guiding owners to abundance and freedom. He takes a results-oriented approach with business owners to make their organizations more efficient, effective, and prosperous.
With more than 26 years of experience and 3,500 tools and resources in his proven framework, Gerald can provide guidance on strategies and tactics in sales & marketing, advertising, operational systems, innovation, business road mapping, long-term/short term action planning, business exiting, and time-priority management to grow your business, build its value, and gain more time and money for owners and managers like you.
Improve your strategies, systems, processes, and people/culture—and transform your business into a mechanism for reliable revenue, freedom, and a source of community pride.
Valued as a trusted advisor for owners, managers, and senior executives at small-businesses, regional business units, and Fortune 500 companies, Gerald has worked with thousands of good managers, helping them navigate a path to better business. He's also worked with hundreds of teams, developing them to perform at their best. His work integrates head, heart, and hands (thinking, passion, and action) to promote and sustain success.
Past clients have included dozens and dozens of mid-size and small businesses in the Southeast:
Glaxo-Smith-Kline, AstraZeneca, General Dynamics, Acuity Brands, Skanska USA Building, Centex Construction, Robins & Morton, Progress Energy, Florida Power & Light, BB&T Banking, M&T Bank, and First Citizens Bank.
Executive Coach
Louis Scenti [he/him]
Shaped by more than 30 years of experience as a senior executive and leadership and organization development practitioner in large organizations, Louis partners with clients to help them effectively align their impact with their intentions while devising strategies to leverage their strengths to better perform in a complex, fast moving environments. As a former executive he has first-hand experience with the leadership challenges associated with achieving business results, navigating organizational dynamics and meeting the demands of multiple stakeholders with diverse and sometimes conflicting concerns. That experience, along with more than 30 years developing individuals and working with leaders to implement organizational effectiveness and change programs, informs his practical, business outcome-oriented approach to coaching.
Before working with Saterman Connect, Louis worked inside several large  organizations as a Human Capital Management practitioner and executive for more than 30 years. In his last role he served as Chief Talent Officer for the Federal Reserve Bank of New York for 10 years.
His work with business leaders and senior management teams focuses on developing innovative talent management, leadership and organization development programs to drive change and organizational transformation and aligns people programs with business strategy.
As a coach, his extensive experience in leadership and organization development is foundational to his work. He believes that individual change occurs within the surrounding organizational system and as such requires a coach who is fluent in adult development practices and organizational dynamics.
He seeks to guide his clients' self-discovery so they can own and make purposeful choices to advance individual and organizational objectives. He believes that people have the capacity to change when they clarify their intent, experiment with and adopt new behaviors, and build strong relationships and networks. He strives to be a trusted and empathetic partner with clients who are committed to the challenging work of professional and personal growth.
Louis currently serves an Adjunct Lecturer in Columbia University's School of Professional Studies Human Capital Management Master's Degree program. He has also taught in Yeshiva University's Sy Syms School of  Business EMBA program. He is a Career Advisor for Skidmore College and is passionate about mentoring students.
What does success look like to you?
Together we determine your goals. We won't tell you what success looks like. A coach is always most effective when you explore your own answers. The role of the coach is to help navigate the journey, share observations, and always remain judgment-free to create a safe space to explore and grow.
By creating a safe and confidential space you are able to completely focus on your goals, strengths, and opportunities. This empowers you to improve specific skill sets and behaviors important to your personal and professional growth connecting you to your passions, values and goals.
How do I maximize my own performance and that of our organization?
In what ways might I create a new path forward for myself?
How might I unlock the potential of our employees?
How do we identify and drive the superpowers within our organization?
How can I coach my team to grow and develop into our future leaders?
How do we prepare leaders to overcome challenges and obstacles?
Discuss the answers to these and other questions with our team of experts.